3 Reasons why PDP beat APC in Southwest State
This is why PDP beat the APC during Osun governorship election.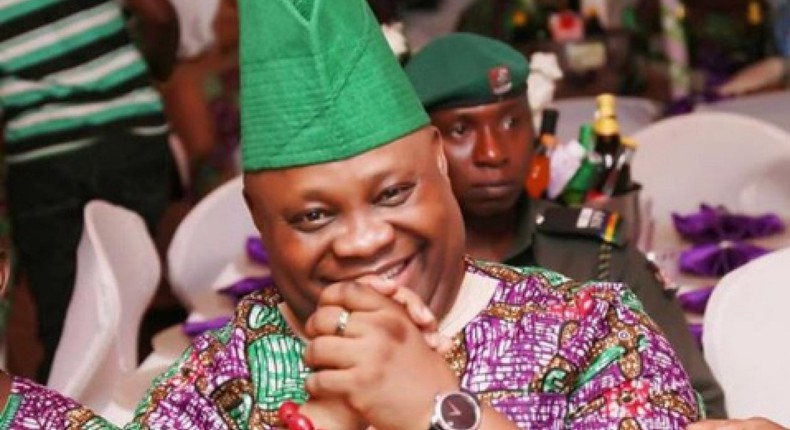 As the Independent National Electoral Commission (INEC) reeled out
The APC had just been given a run for its money. Its candidate, Gboyega Oyetola, had been given the runaround.
"We didn't expect Adeleke and the PDP to run us this close", one APC chieftain told Pulse in Osogbo, the Osun State capital, his hands shaking like a lily in the Harmattan breeze.
Here's why Senator Ademola Adeleke of the PDP gave the governing APC a fright in its Southwest stronghold.
1. Osun West agenda played a huge part
Senator Adeleke hails from Ede in Osun West senatorial district.
In June, one aggrieved APC chieftain told Pulse that "the people of the state believe that Osun West senatorial district should produce the next governor".
It was a compelling argument at the time and it proved a more compelling argument as voters trooped out to vote on September 22.
Outgoing Governor Rauf Aregbesola hails from Osun East. Osun Central and Osun East have been alternating the governorship position between them since the state was created in 1991.
The late Senator Isiaka Adeleke (dancing Senator Ademola Adeleke's elder brother) was the last governor from Osun West and he only ruled for 22 months before the Ibrahim Babangida military junta sent he and others packing.
Osun West hasn't produced a governor since Isiaka Adeleke and they have felt aggrieved and marginalized by it all.
Last Saturday, the people of Iwo, Ikire, Ejigbo, Ede, Irewole, Isokan, Egbedore and elsewhere in Osun trooped out to vote for the PDP's Adeleke because in their minds, it is long overdue for Osun West to produce a governor of the Southwest State.
Adeleke was the beneficiary of aggrieved votes.
2. Sympathy and emotional votes are still a thing
The prevailing sentiment in Osun after Isiaka's death was that the Adelekes were owed one. That debt was partly repaid with some 254,698 votes on September 22.
3. Aregbesola's non-payment of salaries almost ruined this for the APC
Among the many questions he was peppered with was the non payment of salaries.
Aregbesola's response was that the salary structure had been graded because the state just couldn't afford paying full salaries for all the levels in the civil service.
"Level 1-7 are not owed a dime in salaries. Level 8-10 are paid 75% of their salaries. Level 12-17 get 50% of their salaries", he said.
In the media and on the streets, residents of Osun and opposition figures took advantage of every opportunity to flog Aregbesola with the salary owing whip.
But it was too little, too late. When hit the streets of Osogbo to sample opinions from eligible voters, they cited non-payment of salaries to government employees as one of their grouses against the governing APC in the state.
That grouse manifested on voting day.
JOIN OUR PULSE COMMUNITY!
Recommended articles
FG says no economic development without transportation
Fresh PVC registration applications hit 4.5 million
Lagos State First Lady unhappy about Sylvester Oromoni's death
Terrorist attacks forced 11,500 Nigerians to run into Niger Republic last month
Dangote Refinery awards scholarship to students in host communities
Senate President disappointed at absence of Health Ministers at COVID-19 Summit
Moghalu says placing African nations on travel ban list is 'Omicron apartheid'
Moghalu wants Nigeria to ban travellers from Canada, UK in retaliation
We're prepared to vaccinate 70% of Nigerians by end of 2022 - FG