Fayose commends Buhari for negotiating with militants
Fayose also called on the Federal Government to show commitment to the dialogue so as to win the militants' trust.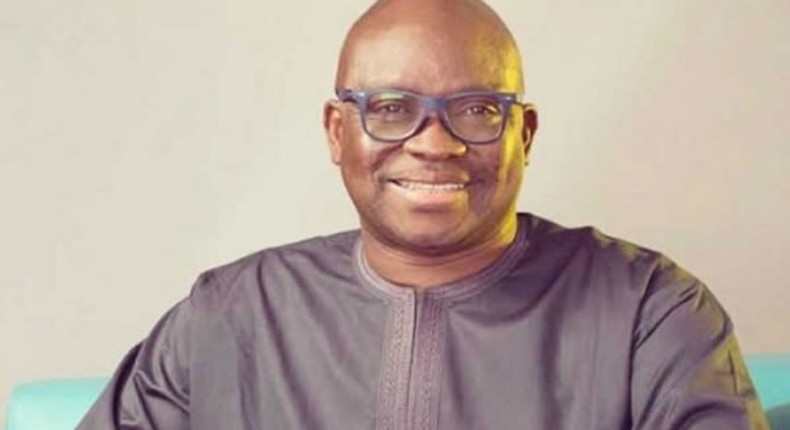 The Governor of Ekiti state,
He also told members of the negotiation committee that the responsibility before them is important, and called on them to be sincere.
The Governor described the oil rich Niger Delta as the 'goose that lays the golden egg,' adding that it is not wise to sustain a military operation in the region.
Fayose, speaking through his media aide, Lere Olayinka, also said "If our daily crude oil production of 2.2 million barrels per day had been sustained, Nigeria would have been having savings in the Excess Crude Account by now.
"Crude oil bench mark is $38 per barrel while the oil is now being sold at $50 per barrel, meaning that we would have been having $12 per barrel saved in the Excess Crude Account."
See Pulse Photo-News gallery below.
JOIN OUR PULSE COMMUNITY!
Recommended articles
Lawyer begs Dangote, Otedola to pay ASUU's N1.1trn demand
Details sketchy after Obi's meeting with Mimiko
EFCC to prosecute 3 persons for altering presidential pardon list
Tears flow as soldiers killed by terrorists buried
We have secured 1000 convictions on terrorism — Malami
Falana demands law to force public officials to use govt-owned hospitals
NLNG denies involvement in illegal gas exportation
How late Austrian priestess, Wenger, preserved Osun-Osogbo groove
We got N268m - Anambra Govt clears the air on 13% oil derivation share