4 things you didn't know about Dr Osagie Enahire
Dr Osagie E. Ehanire is one of the not-too-popular popular people who made the ministerial list. Here are a few things you should know about him.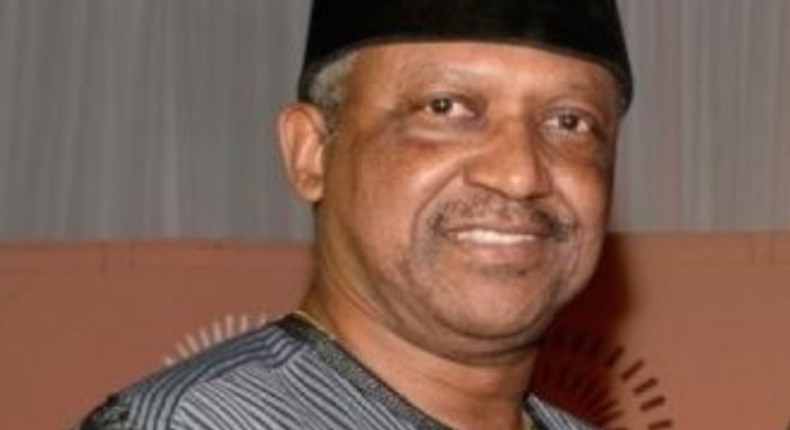 The Senate President, Bukola Saraki, on Tuesday released the ministerial list which wa ssubmitted by President Muhammadu Buhari.
The list included Dr. Osagie E. Ehanire of Edo State. Here are a few things you should know about the Medical Practitioner:
1. Dr. Osagie E. Ehanire  holds an (MD) from the College of Medicine, Ludwig Maximillians University, Munich. He also holds Post Graduate Diplomas from the Teaching Hospital of the University of Düsseldorf and Essen, Germany in the areas of Anaesthesiology, General Surgery, and Orthopaedic Trauma Surgery.
2. He has served on various medical Boards both within and outside Nigeria. He was Senior Registrar, Clinical Instructor, University of Benin Teaching Hospital, Member of the old Bendel and Edo States Hospital Management Board.
3. Consultant Surgeon, Shell Petroleum Development Company of Nigeria, Clinical Course instructor, Fracture Internal Fixation course, BG Accident Hospital, Duisburg, Germany. He co-authored the orthopaedic book "The severely injured limb" edited By John Ackroyd. He is a Nigerian from Edo State.
4. Most recently, he was the Edo State Coordinator of the Muhammadu Buhari Campaign Organisation. He is known to have urged Nigerians to disregard the insinuations that Buhari will Islamize the country if elected president in the March 2015 elections.
JOIN OUR PULSE COMMUNITY!
Recommended articles
Benue govt wants Police, DSS to investigate alleged rape of student by Store Officer
Rights activists urge FG to scrap death penalty in Nigeria
Senators move to establish Nigerian Coast Guard for marine security
FG loses bid to deduct state govts' monies over $418m Paris Club debt
Delta Govt approves N434 million student bursary for 2020/2021 session
Terrorists burn bus with 42 passengers inside in Sokoto
Sanwo-Olu says Sylvester Oromoni's death is 'disturbing and heartbreaking'
COVID-19 4th wave is coming, Sanwo-Olu warns Lagosians
Kogi Government condemns school bullying following death of Dowen student