Daniel Onjeh vows to contest David Mark's victory at tribunal
The tribunal reached the decision on Thursday, June 30, 2016, after ruling that Onjeh had filled his petition out of time.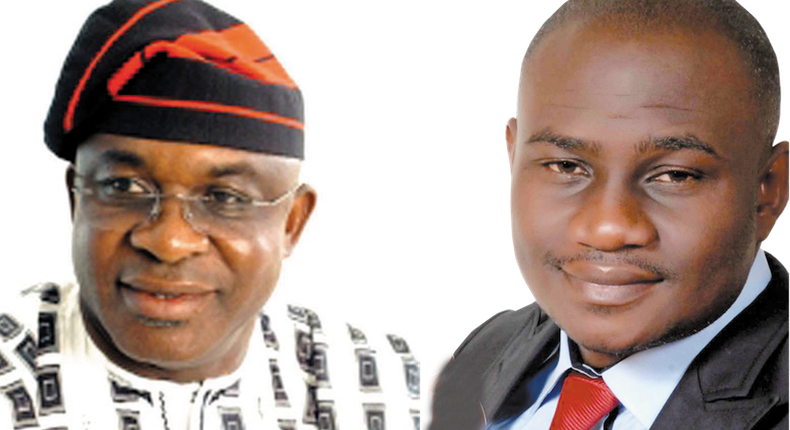 Onjeh made his comments via a statement released in reaction to the judgment.
My petition had just been dismissed at the Tribunal sitting in Makurdi! The contention was Sec. 285(5) of the 1999 Constitution as amended, which inch provides that "An election petition shall be filed within 21 days after the date of declaration of result of the election" in spite of INEC's ambush, they delayed giving me Certified True Copies (CTC) of the materials used for the election to enable my lawyers analyse for specific pleadings before filling my petition, we still filed on the last day, which was within time, as the law clearly exclude the date of declaration of result from the computation of time within which to file an election petition.
Election result was declared on Feb 20, 2016, we counted from 21st and file on March 13, 2016, which falls within the 21 days required by law, but In its ruling today, on the motion filed by David Mark seeking the dismissal of my petition, the Tribunal included the date of declaration of the result in the computation of time, and held thus, that I filed one day late.
The documents obtained from INEC shows clearly that I won the Feb, 20 rerun election, and this informs why David Mark fought tooth and nail to have my petition dismissed. It's a familiar terrain for me; I lost at the Tribunal in my 1st petition against Mark, but the Honourable justices at the Court of Appeal distinguished themselves and gave me justice. I'm very hopeful history will repeat its self again!
I cannot be deterred by technicality, I will exhaust my last option; I am headed for Court of Appeal! Aluta Continua! Victoria Ascerta!
JOIN OUR PULSE COMMUNITY!
Recommended articles
Nigerians react as Tinubu nominates El-Rufai, Alake others to answer questions in London
Yakubu Dogara returns to PDP after 864 days in APC
Here's how Peter Obi plans to deal with terrorism and banditry if elected
Tinubu speaks on controversy surrounding his certificate and date of birth
Tinubu aims dig at Arise TV, says they want to use him to make money
Adeleke threatens to sanction MDAs, starts payment of salaries
You live in Dubai, you don't really know Nigeria – FG slams Atiku
Tinubu arrives UK, to speak on presidential agenda at Chatham House
Fayose tells Lagosians to shun Atiku's Lagos rally