Ayade's defection: Cross River still a PDP state- Party's BoT Chairman
Sen. Walid Jibrin, Chairman, Board of Trustees (BoT) of the Peoples Democratic Party (PDP) says Cross River will remain a PDP state in spite of Gov. Ben Ayade's defection to the All Progressives Congress (APC).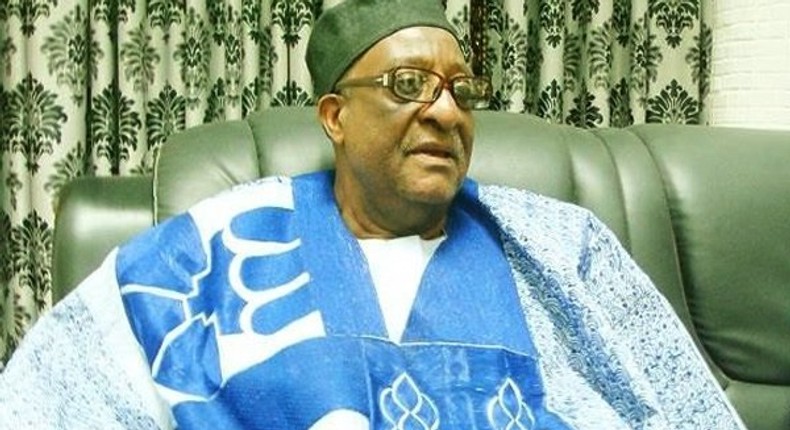 Jibrin said this when he spoke with newsmen at the end of the board's meeting in Abuja.
He said he was shocked by Ayade's defection.
"This is annoying. Ayade is someone who has benefited for five years from PDP and he is talking of going to another party," he said.
Jibrin, however, said that the party would organise a mega rally in Calabar to show that the state is still a PDP state.
He said the board discussed issues of national importance and other internal matters concerning the party, including invitation extended by Economic and Financial Crimes Commission (EFCC) to the party leaders on its finances.
Jibrin said that the party is only accountable to the Independent National Electoral Commission (INEC) and not EFCC.
"In the PDP, aggrieved members ventilate their grievances through a well-known party organ and not by force. This is more so when the issues involved have regulatory bodies like INEC.
"INEC is the regulatory organ for all political parties and the PDP is inclusive.
"The PDP account has been audited by a reputable chartered firm and the report is with INEC and the body has not raised any objection.
"It is constitutionally wrong for EFCC to intervene in an issue that is purely that of political parties," he said.
Jibrin also blamed Mr Kasim Afegbua, a member of the party who petitioned the EFCC for not exploring the party's internal mechanism before submitting his petition.
He said that Afegbua ought to have used the opportunity of the PDP Constitution and internal mechanism before sending his petition.
"As members of the BoT, we have provisions in the constitution of the party on how to deal with the matters of the party.
"Why did Afegbua not bring the matter to the disciplinary committee of the party?"
JOIN OUR PULSE COMMUNITY!
Recommended articles
Group asks President Buhari to order publication of NDDC forensic report
PDP wins rescheduled Zango Kataf LG poll in Kaduna
ICC set to investigate abduction of school children in Nigeria after SERAP's petition
Fed Poly Bauchi sacks 2 lecturers for alleged sexual harassment
2023: Former House of Rep Speaker says the north rejects zoning because of Buhari
COVID-19: NCDC registers 159 more infections, 1 death
Kano Assembly Speaker drums support for Tinubu's presidential ambition in Northwest
Enugu Govt denies imposing multiple taxes, levies on private schools
Despite Buhari's warning, IPOB insists Anambra election won't hold if Nnamdi Kanu isn't released