Former deputy spokesman of the All Progressives Congress
In a statement on Friday, November 9, 2018, Frank said Adams Oshiomhole by the Department of State Services (DSS) is proof that the ruling party is the " real home of corruption" in Nigeria.
"It is now very clear that APC is the real home of corruption that will soon collapse. This is evident in the ongoing investigation of the National Chairman of APC, Adams Oshiomhole," Frank announced.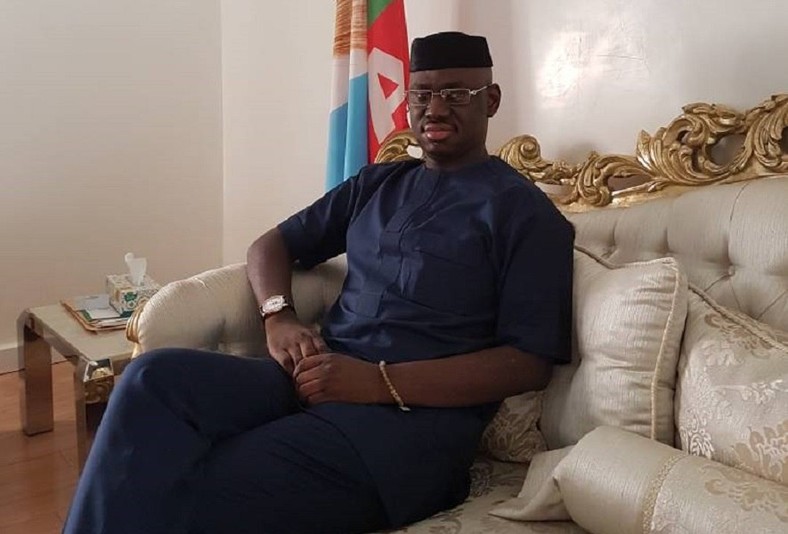 Describing the APC as a "sinking ship", Frank urged governors Rochas Okorocha (Imo), Abdullaziz Yari (Zamfara), Ibikunle Amosun (Ogun) to leave before the "final burial" of the ruling party.
"The same way I warned in the past, I am calling on Governor Okorocha, Governor Yari, Governor Amosun and Senator Magnus Abbey among many others not to stay any longer in APC. It can only get worse for the ruling party because the spirit of God has left the party," Frank declared.
ALSO READ: 'Are you better off today than you were 4 years ago?' - Atiku asks Nigerians
"I will urge all of them to join the next batch of prominent leaders who will soon resign their membership of APC. Some of us that have left the evil association called APC are better for it.
"So, like the biblical Noah, I am warning those that have ears to hear that the current house of deception known as APC will soon collapse. It is better to join the patriots now to salvage Nigeria," he added.
'APC breakup unstoppable'
Similarly, Senator for the ruling APC.
In a tweet earlier today, Melaye said: "APC break up is unstopable. All promises cancel till we meet again."
But, the Presidency is optimistic that the 2019 presidential election would be a landslide victory for President Buhari and the APC.