Kashamu tells Fayose to leave President's wife alone
Fayose had accused Mrs Buhari of participating in a 2009 bribery scandal involving US Congressman, William Jefferson.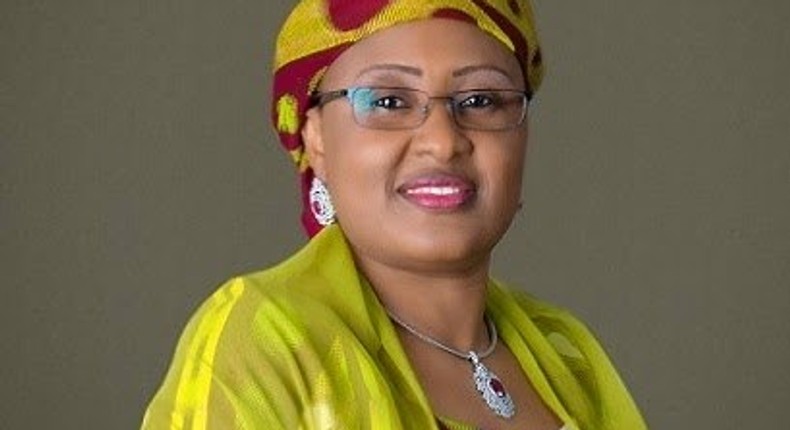 Fayose had accused Mrs Buhari of participating in a 2009 bribery scandal involving US Congressman, William Jefferson.
Kashamu made the call via a statement issued in Abuja. It reads in part:
It is interesting that Mr. Fayose is talking about the rule of law and the need to do things within the ambit of the law. I never knew that he has ever heard of the concept of the Rule of Law. When he trampled on other people's rights in a bid to abrogate their tenure in office where was the Rule of Law? Now he is crying out because he is afraid he might have to get a taste of his own medicine because a man must certainly reap whatever he sows.
Mr. Fayose is talking about the fact that he enjoys immunity under the law. If I may ask: can a governor who disobeys the law with reckless abandon seek protection under the law?
You cannot say because immunity covers you, you should not be investigated if you are suspected to have benefitted from the funds that were meant to buy arms for the protection of Nigerians. I think it is high time that we, as a people and government, address the issue of people committing crimes and hiding under the immunity clause.
Fayose must stop chasing shadows and address the allegations against him. It is preposterous that he suddenly remembered that someone was involved in the Halliburton scandal at exactly the same time that he is being investigated over the funds he allegedly collected from the Office of the National Security Adviser (ONSA).
The questions are: Was he a beneficiary of the ONSA funds? Is it true that over N300million was frozen in three accounts traced to him? Were suspicious cash deposits made into the accounts in 2014, in clear violation of the Money Laundering Act and other enabling laws?
It is said that you can fool some people all of the time but you cannot fool all the people all of the time. Nigerians can now see that what is playing out is a confirmation of my earlier position that the loudest among us are not necessarily the most pious. If he is being asked questions about his campaign funds, he should be bold enough to give explanations without necessarily casting aspersion on anyone. He should allow necessary investigations to go on unimpeded.
That will not only help to prove his innocence or otherwise but could possibly boost his rating. He could even choose to waive his immunity to aid the investigation if he does not have anything to hide. Immunity does not preclude any public officer even a governor from explaining how he funded his election campaign or the source (s) of deposits made into his account (s).
The reality that Mr. Fayose must come to terms with is that the allegations against him are too grave to be sidelined for a seemingly spurious allegation against the wife of the president. Months of workers' salaries are yet to be paid in Ekiti State; development partners have abandoned state, just as families are languishing as a result of his ill-advised political scheming.
This current campaign of calumny and juvenile tantrums cannot sweep the issue of corruption under the carpet; neither can it kick enough dirt to make any right-thinking Nigerian to shut his or her eyes to the truth.
This is not about party affiliation or dog eating dog. It is about the plundering of our commonwealth and there should be no sacred cows in the fight against corruption. This is a fight that all patriotic Nigerians should lend their weight without any primordial sentiments or prejudice.
JOIN OUR PULSE COMMUNITY!
Recommended articles
Labour Party expels Obi's campaign DG, others over 'constitutional breach'
Anambra Govt budgets N5.6 bn for youth empowerment in 2023
UNIPORT graduates 19,526 students, 161 bag First Class
Troops dismantle 81 illegal refineries, arrest 81 oil thieves in Niger Delta
Buhari fumes at corruption in Local Government system as NIPSS tenders report
Kano records 1,300 sexual, gender violence cases in 10 months – NHRC
World AIDS Day: Physician counsels Nigerians against unsafe sexual practices
We're leveraging soft power on counter-terrorism — FG
Atiku, Ayu not responsible for disruption of Ortom's campaign - Official