On Monday, October 8, 2018, the Igbosere High Court, Lagos got testimony from witnesses in the matter of Lawyer, Udeme Otike-Odibi, 47, who stabbed her husband, Symphorosa Otike-Odibi, 50, multiple times and cut off his manhood before attempting to take her own life.
Mrs Otike-Odibi, was arraigned in June on a two-count charge of murder and misconduct contrary to Section 165 (b) and 223 of the Criminal Law of Lagos State, 2015. Section 165 (b) provides a five-year imprisonment while Section 223 stipulates death for a convict.
She allegedly committed the offences on May 3, 2018, at Diamond Estate, Sangotedo, Lekki, Lagos State.
The three witnesses were, friend of the family, Stanley Grange-Koko; the deceased's sister, Dr Anwuli Akwukwuma and the deceased's brother, Andrew Otiko-Odibi.
The first witness, Stanley Grange-Koko, friend to the deceased's sister, Dr Anwuli Akwukwuma — another witness in the matter. Grange-Koko lives in the same estate as the embattled couple and got a disturbing call that night from Akwukwuma that her brother and his wife were having grave problems and that Udeme was threatening her husband with a knife.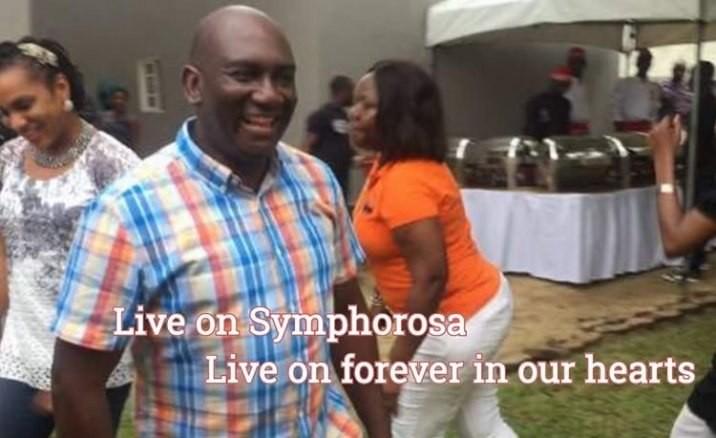 According to Premium Times, he says, "When I got to their house, there was no response at the gate and no noise from their house so I went back to my house."
Grange-Koko also reveals that he was compelled to visit the couple around 5:30 am when he received another call from Akwukwuma that her brother had been stabbed.
He continues, "When we broke down the door, I didn't see anybody but when I checked the bathroom, I saw blood everywhere and I traced the blood to the bedroom door but it was locked.
"With the help of security men, we broke down the door and I saw the defendant and her husband on the bed in a pool of blood. The defendants head was dangling off the bed and his (the husband's) intestines were outside. I ran out of the room and met Anwuli at the door, I tried stopping her from going in but she insisted and went in."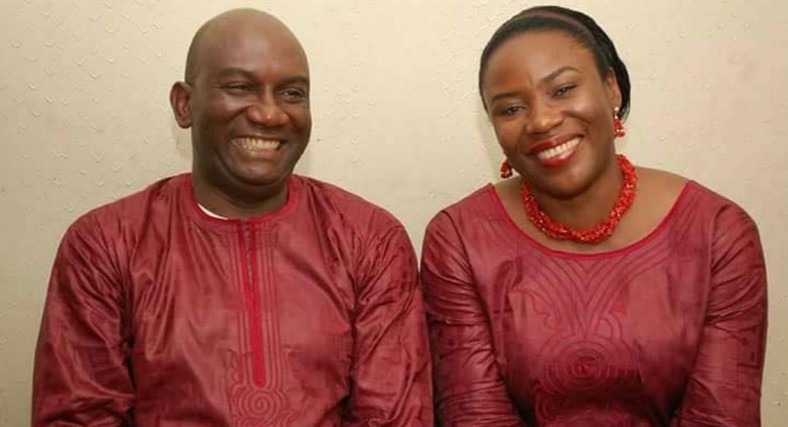 For her testimony, family physician and sister to the deceased, Dr Anwuli Akwukwuma says that she received a call from her mother that her brother was under threat to life from his wife around 10:30 pm. In turn, she started placing calls out to friends around the state, and Grange-Koko returned her call.
ALSO READ: Abuja woman stabbed to death by her Nanny
In her words, "When I got off the phone with my mother, I started calling both of my brothers' lines but he didn't pick. After a while, Udeme picked up and I asked what was going on and she said a lot was going on and dropped the call.
"At about 3 a.m, I received a call from Mr Charles, Udeme sister's husband who requested to speak to my husband, I put it on speaker and he told my husband that Udeme's mum called him that my brother and his wife were in a fight.
"Immediately he dropped the call, I started calling friends and Mr Stanley called me back that he had been there but there was no response at the gate and no noise from the house.
"At around 5 a.m, I received a call from Maureen, Udeme's friend that she was called by Udeme's mother that Udeme had stabbed my brother. At that point, I picked up my kit and got into my car. I called Mr Stanley and told him what I heard, asking that he go over to the house and help me break down the doors as I am on my way to the estate.
"When I got to the house, they had broken down the front door and I can hear them breaking down the bedroom door. They tried to stop me from going into the bedroom but I told them I had to see him. "
"I saw my brother already cold and stiff and after preliminary examinations, I concluded he couldn't have been dead lesser than four hours ago. His intestines were out and he was holding something in his right hand, there was blood on the floor and walls.
"I checked on Udeme and realised she is still breathing but her pulse is weak so I called them to take her to the hospital, I couldn't do a proper examination on her.
"A policeman asked me if I was sure they lived alone and I said yes. Then he asked if I realised that his genitals were cut off and that was when it dawned on me that what I noticed he was holding in his right hand was his genitals."
The third witness was the deceased's brother, Andrew Otiko-Odibi through whom his deceased brother met the defendant. He claims he had known the defendant for more than 25 years as they were colleagues at Diamond Bank. He corroborated everything his sister said.
He, however, initially thought it was just another one of those fights and didn't take it to heart. In his testimony, he says, "I and the defendant were colleagues at Diamond bank and we maintained a relationship even after I left the bank," he said.
"Up until December 2017, I would say that they had a normal marriage with the normal fights but when I didn't see the defendant at our yearly gathering at my mom's place, I asked my brother what was going on and he said she travelled to the UK for medicals.
"My brother also travelled during the New Year and when he got back he was very upset. He sent me a Whatsapp message which contained a letter the defendant had written to his friend's wife accusing the friend of infidelity and asked me if this is the person I call a friend.
"He came to my office two days later and we talked about it. He said he was done with the marriage but I counselled him and told him to allow the Holy Spirit minister to him and he should continue with his marriage.
"The last time I spoke to my brother in his house, he said he no longer eats at home since she got back from the UK in April and he wants to travel to the USA to clear his head by 7th of May."
Mr Andrew said he also spoke to the defendant, several times, about the need to settle her problems with the deceased.
"The last time we spoke I took her for lunch and told her to relax and take things easy. I even asked her if she had learnt anything from what happened with my brother and she said she had learnt not to push him and I said that was a good lesson to have learnt.
"In our talks, her major complaints was that his friends send him pornographic videos and pictures on Whatsapp and he is refusing to cut them off. She said she had even confronted one of them in the US and he feels it was wrong of her to have done that. I told her to let him be and pray for him as it is impossible to change a 50 years old man."
The prosecuting counsel, Adeniji Kazeem, sought leave to present two more witnesses at the next adjourned date. The Judge, Adedayo Akintoye adjourned the matter the October 10, 2018 for continuation.