The robbers, who specialised in snatching phones and other valuables from their victims at gunpoint, were physically assaulted by the residents on Saturday Night.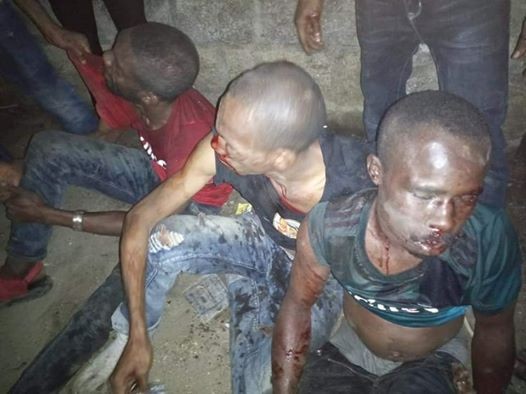 The gang was nabbed following an alarm raised by a victim they attacked at gunpoint.
The young man's call after they reportedly robbed him of his phone alerted the community who apprehended the thieves.