In a Facebook post, Nigerian 'slay queen' Nikki Fe Fe has announced that she cannot have sex with anybody for less than N450k per night.
On her picture which she tagged "18+", she says that boys who are 18 and over should save it for masturbation, "I can't not sit on anybody's neck for less than 450k per night."
Replying to a user who asked her to sit on his neck because she flaunted her ass, she says, "Single guys are expected to take a view of this picture… Save it for midnight masturbation, it will help you to release faster… Sexiest ass in Yaba #TeamNicki."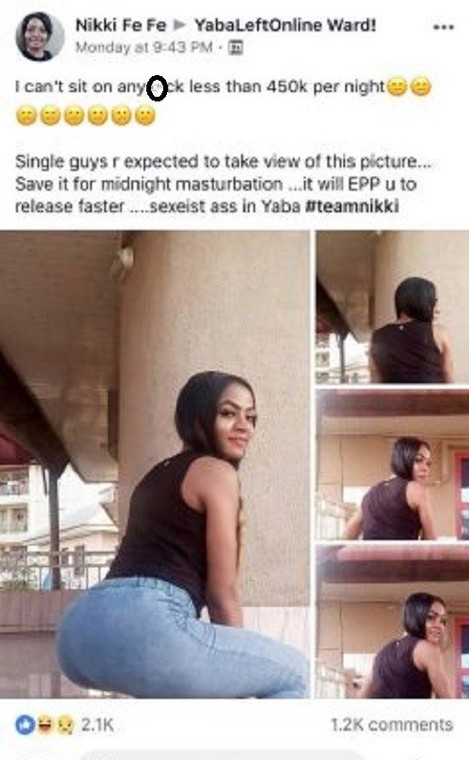 ALSO READ: Nigerian Doctor saves a baby with improvised incubator after beating lassa fever
Just last week, a Nigerian lady named Weird Bella advertised he openness to prostitution via her Twitter account, @realolosho and the story went viral. This only represents a continuation.