My wife is dating our next door neighbour - Divorce-seeking man tells court
A 40-year-old businessman, Mr Rasak Saliu, on Friday, approached an Igando Customary Court to seek for divorce, alleging that his wife was having an affair with a neighbour.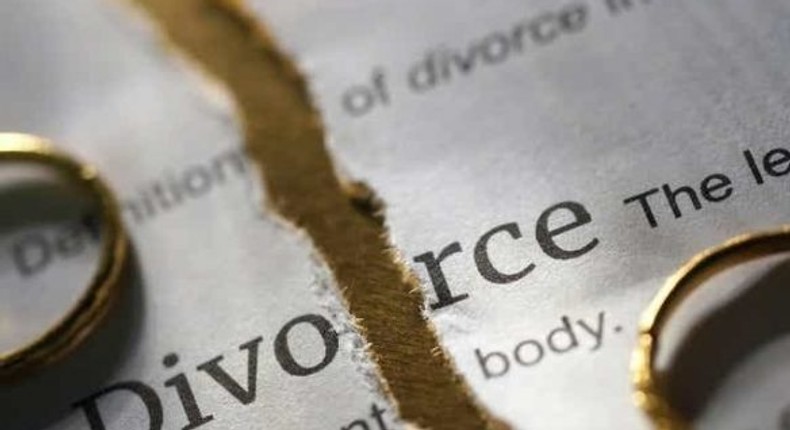 The petitioner accused his wife, Naimot, of been promiscuous in their 14-year marriage.
"My wife is dating our next door neighbour; she goes into his room whenever his wife was not at home.
"Anytime we have disagreement, she runs to him. The man always buys her different gifts.
"She chats with him every night, there was a day I checked her phone and I saw their love messages.
"When I confronted her, she begged me to cover her nakedness and promised to end the affair but she never did.
"She later coded her phone so that I will not have access to it," he said.
According to him, Naimot goes out without telling him her whereabout and she comes home late.
Rasak also accused his wife of being fetish and bringing different charms home.
He said that Naimot slaps him at the slightest provocation, but he had refrained from beating her, to avoid been accused of domestic violence.
The estranged husband said that Naimot packed out of her matrimonial home on three occasions to an unknown destination over a misunderstanding.
"On the first two occasions, I called and begged before she returned.
"She parked out again in June 2021, I did not call nor beg and she never returned", he said.
Responding to the allegations, Naimot, accused her husband of threatening to kill her.
"There was a day he struck me with a hammer on the head which made me lose so much blood.
"He once beat me to a pulp, claiming that his girlfriend told him that I came to her shop to fight her, which I never did.
"Another day, he hit me with glass which caused me grievous harm.
"All the scars on my body were as a result of his beatings, he is just a wife-beater.
"When I could no longer tolerate the assault, I packed out of his house to rent another apartment, just to save my life", she said.
She denied having an affair with any neighbour, claiming her husband was fond of accusing her of infidelity whenever he saw her with any man.
According to the 35-year-old trader, Saliu lacked care for her and the children.
"My husband is stingy, since I got married to him, not even a pant has he gotten for me.
"Whenever he buys soap or toothpaste, he will lock them in the cupboard.
"He drops N300 daily for me and our four children to eat, but thanks to my mother who gives us foodstuffs on daily basis," she said.
The court president, Mr Adeniyi Koledoye, adjourned the case until March 29, for further hearing.
JOIN OUR PULSE COMMUNITY!
Recommended articles
PDP Primaries: Ortom wins senatorial ticket as serving Ondo senator loses
If I become president, any govt official that spends dollars will be jailed -Peter Obi
Rubber producers present life crocodile to Obasanjo, say they can't give him money
Presidential ambition: Emefiele withdraws suit against INEC, AGF
PDP Primaries: Enugu reports peaceful and transparent elections
PDP primaries: INEC accused of swapping delegates list in Ogun State
Rep Ogbeide-Ihama picks PDP ticket for Edo South at Senate
Buhari commiserates with Kano people over gas explosion
Africa loses 300,000 women, children due to smoke from firewood — Adesina