This weeks flop goes to an institution that has become a microcosm of the Nigerian institution, a law enforcement agency that has now directed its efforts towards ruffling the feathers of the Senate President, and in doing so, has taken the final step in becoming a mockery of itself. Ladies and gent, I give you; the Nigerian Police.
Certain reports have recently claimed that the Nigerian Police Force is one of the most corrupt in the World. In any other circumstance, it would be contested, except most Nigerians know the reality all too well.
The Nigerian Police force is known for blatant acts of corruption, rabid, impulsive shows of power, and consistently being absent when they're actually needed.
Over the last couple of weeks, the agency has been embroiled in a  war of guts with the Nigerian Senate. Its Inspector General, Ibrahim Idris, refused several invitations to appear before the upper legislative house to offer explanations for the spate of insecurity in the country.
IGP VS. Saraki
In a bizarre twist, the Nigerian Police is now inviting the head of that Senate, Bukola Saraki, to answer questions in response to an apparent connection to the Offa robbery.
There have been many explanations for this, and while they range from the outrageous to the nearly obvious, one running theme is that most Nigerians seem to admit that the Police has become a force all its own, picking battles on such terms as it deems fit.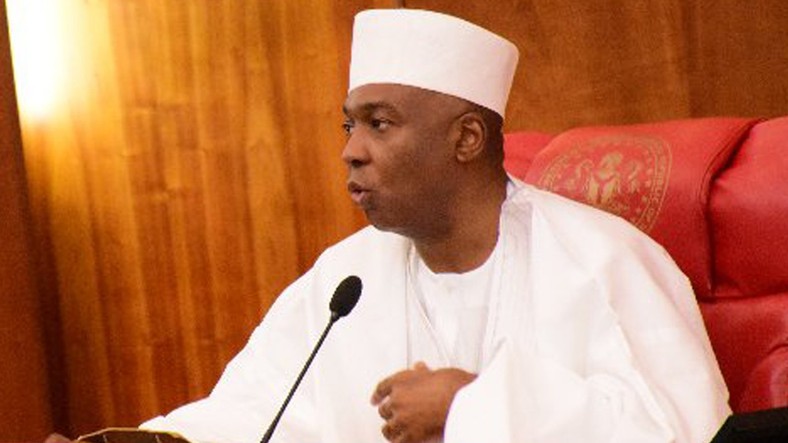 ALSO READ: Here's why the Senate President may be arrested soon
So while police officers take bribes to allow unregistered vehicles cross interstate borders, and SARS officers harass anyone in sight, the Police and its IG can choose to not respond to summons and take on a fundamental part of the government all on its own.
It's a troubling time when the Nigerian Police can't even abide by the rule of law that it was created to enforce.