Assembly urges Gov. to revoke undeveloped plots in Enugu
Uzogbado said that the governor should otherwise reallocate the plots to those that would develop them for immediate use.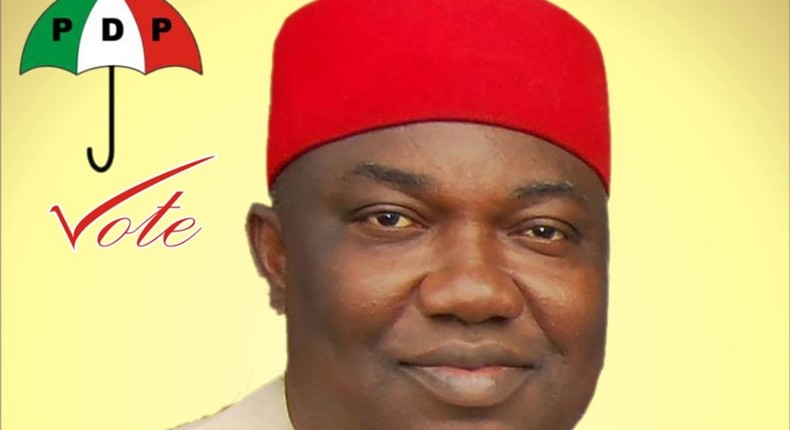 The Enugu State House of Assembly has urged the state government to revoke undeveloped parcels of land in urban areas.
Presenting a motion on the matter on Tuesday during plenary, the Deputy Speaker of the assembly, Chief Donatus Uzogbado (PDP- Oji River), urged Gov. Ifeanyi Ugwuanyi to retain such lands when revoked.
He said that it was disheartening to discover that over a period of time, people allocated government land refused to develop them within the stipulated time.
``Such undeveloped lands are becoming breeding grounds for criminals to operate and should be reallocated to those that will develop them.
``Some have kept such lands on speculation for better deals in future. This is unprogressive and unacceptable for the government and people of the state,'' he said.
Contributing to the debate, the Leader of the assembly, Mr Ikechukwu Ezugwu (PDP-Udenu), suggested that the lands to be revoked should not only be those acquired by individuals but the ones acquired by federal agencies.
Ezugwu said that most of the lands in question are the ones acquired many years ago, as far back as 1950s, pointing out that there was need to revoke them.
In her contribution, Mrs Nkechi Omeja-Ogbu (PDP-Nsukka West) pointed out that the undeveloped lands were not only becoming hideouts for criminals but breeding grounds for reptiles.
She suggested that certificates of occupancy be given only when an allottee had developed his plot to avoid the acquisition of land without developing them.
The Speaker of the assembly, Chief Edward Ubosi, prayed the governor to revoke all lands allocated to individuals or organisations that were not developed at the expiration of their due dates.
Ubosi also prayed that such land be retained and reallocate to people who would develop them for immediate use.
The assembly also read the Enugu State Registered Bonds Bill for the first time.
JOIN OUR PULSE COMMUNITY!
Recommended articles
Akwa Ibom: Jailed lawyer, Inibehe Effiong, sues chief judge
Fact-check: Senate President didn't send bill to Buhari to rename Kaduna State
Uzodimma donates 10 Armoured Personnel Carriers to Police
Blackout in 24hrs as Electricity Workers threaten indefinite strike
Buhari signs bills on terrorism, money laundering, electoral act, and more
2023: Atiku opens up on 'selling privatised enterprises'
Niger Republic denies receiving N1.15bn vehicle gift from FG
Goodluck to your defection - Adamu taunts Buhari's nephew for dumping APC
Matawalle orders for the headcount of households, buys 1,500 motorcycles for community guards