'Sacked staff failed 2015 appraisal exercise,' bank defends
The statement also noted that the affected staff were duly laid off in line with the bank's staff exit policy.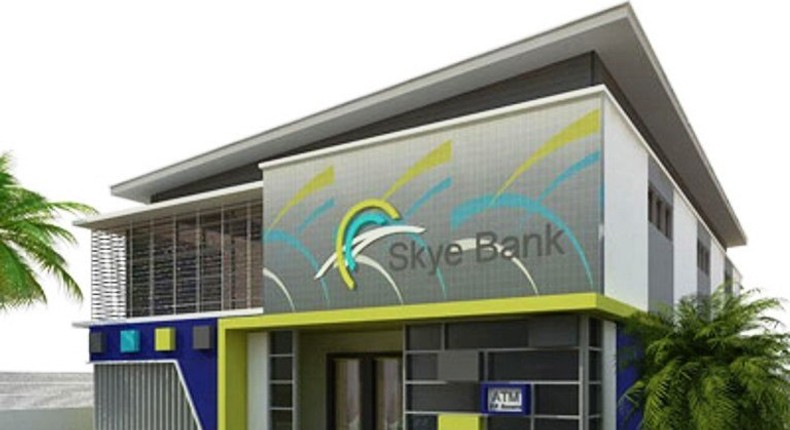 In a statement made available to Punch Newspaper, the bank confirmed the dismissal but explained that the affected workers failed the year 2015 appraisal exercise.
Skye bank explained further that a combination of factors that ranges from low productivity to disciplinary issues were taken into consideration in the annual exercise before the staff's appointment were terminated.
"The staff disengagement exercise is coming a year after the bank's successful integration with the erstwhile Mainstreet Bank, which it acquired in October 2014; the integration exercise described by analysts as a landmark in Nigeria's banking industry has significantly improved Skye Bank's ICT capacity and helped strengthen the bank's service delivery," the statement read.
It further read, 'The bank extended its appreciation to the affected staff for serving the bank, describing them as members of the family who will always be accorded deserving respect in their future dealings with the bank.'
With over 400 branches and adjudged one of the systemically important banks by the Central Bank of Nigeria, Skye Bank has a balance sheet of over N1.3tn.
The current economic crisis has led to massive job loss, particularly in the banking sector.
According to a report by the Nigerian Bureau of Statistics (NBS), 1.5 million Nigerians became unemployed in the first quarter of 2016 making the country's unemployment rate grow from 10.4 percent in the last quarter of 2015 to 12.1 percent.
JOIN OUR PULSE COMMUNITY!
Recommended articles
Lawyer begs Dangote, Otedola to pay ASUU's N1.1trn demand
Details sketchy after Obi's meeting with Mimiko
EFCC to prosecute 3 persons for altering presidential pardon list
Tears flow as soldiers killed by terrorists buried
We have secured 1000 convictions on terrorism — Malami
Falana demands law to force public officials to use govt-owned hospitals
NLNG denies involvement in illegal gas exportation
How late Austrian priestess, Wenger, preserved Osun-Osogbo groove
We got N268m - Anambra Govt clears the air on 13% oil derivation share