Stakeholders call for policies to ensure early diagnosis
Akinsete added that living with SCD should not be a death sentence, adding that gone were the days when it was.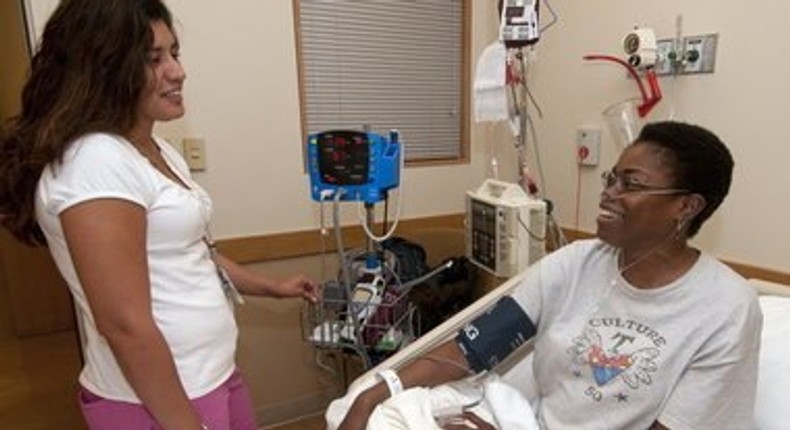 Dr Annette Akinsete, the National Director, SCFN, made the call in an interview with the News Agency of Nigeria (NAN) in Lagos on the sidelines of a workshop to mark the 2016 World Sickle Cell Day.
Akinsete , who is also the CEO of SCFN, said, ``it is important to have policies and measures because Nigeria has the highest number of people sufferibg from SCD in the world.
``SCD is the most frequent genetic disease worldwide, so government should do more to take care of sufferers.
``We want early diagnoses; we want new born screened like it is dine in the US; 150 babies are born every year with sickle cell and very few of them live to celebrate their fourth birthday.
``However, all these can be prevented if they are diagnosed early at birth and then preventive measures put in place to avoid crisis and all the complications''.
``There are so many things that science and medicine can do right now for those suffering from SCD; but we have to make sure that they are in good care from early childhood.
``For those who are older, it is also not too late for them if they have opportunities to come under care,'' Akinsetesaid.
Mr Emmanuel Ibekwe, the Chairman, Dabma Sickle Cell Foundation Board, Lagos, also emphasised the need for favourable laws for the management of people with SCD.
Ibekwe, who also spoke with NAN at the workshop, said: ``There is the need for government and the National Assembly to enact laws that may further create awareness and support.
``The National Assembly should make laws to protect people with SCD, especially in the work place.
``There should be more liberalised education in genetic counselling and genotype testing, so that people can make balanced and informed choices.
``This will also enable the public have a better understanding of what a person with SCD goes through.''
Ibekwe urged the media to be more involved in advocating better living conditions for people with SCD.
According to him, this will also help to reduce stigmatisation and discrimination of people with SCD.
``The media should play a better role as strategic partners in creating awareness by investigating what the people go through in schools, at work places and in the hospitals.
``There is also the need to eliminate communication gaps, stigmatisation and victimisation of people living withSCD.
``We cannot afford to ignore a hereditary disease that affects over four million Nigerians, in fact, roughly 75 per cent of the 150,000 children with SCD die before their fifth birthday.
``Beyond the statistics, are the faces of people in anguish, confusion and they are often neglected,'' Ibekwe added.
He said basic drugs for the management of the disorder should be free or subsidised.
Ibekwe also stressed the need to counsel intending couples, who may not know the consequences of their actions.
Speaking with NAN, a journalist and person with SCD, Miss Tayo Oredola, said there was need for care givers to also have a better understanding of the disorder.
``A lot of our doctors and nurses are yet to have a total understanding of managing people with SCD; many of them are either unprofessional or lack empathy when attending to patients in crises.
``They do not even ask for one's history before they administer drugs.
``My last experience with a nurse at the Sickle Cell Centre in Lagos University Teaching Hospital (LUTH) was notgood; she refused to attend to me insisting that I should come on their clinic days.
``As an alternative, she directed me to the SCFN to seek medical attention; this was someone that was having crisis, so, our caregivers should also be well informed,'' Oredola said.
On possible cure for SCD, Dr Olusola Olowoselu, a haematologist and stem cell transplant physician at LUTH, said that the only cure for SCD was through a Haematopoietic Stem Cell Transplantation (HSCT).
According to him, the HSCT replaced the Bone Marrow Transplantation because the bone marrow was not the only source of stem cells.
``Hematopoietic stem cell transplantation is the only definitively curative therapeutic modality for the treatment of sickle cell anaemia.
``A successful transplant prevents disease progression and consequences as well as reverses the disease sequencing.
``It thereby allows patients to return to a normal life,'' Olowoselu said.
NAN reports that since 2008, World Sickle Cell Awareness Day is held annually on June 19 to help increase public knowledge and raise awareness of SCD.
This became necessary after the African Union in 2005, the UNESCO in 2005, WHO in 2006 and the United Nations in 2008 recognised SCD as a public health priority.
SCD is a set of red blood cell disorders that are mostly inherited, the red blood cells become tough and sticky and resemble 'sickles.'
The infected cells die early which leads to a constant depletion of red blood cells in the blood.
It is estimated that 500,000 children are born every year with SCD and that 50 per cent of them would die before the age of five.
JOIN OUR PULSE COMMUNITY!
Recommended articles
It is safe to assume Tinubu is missing – Atiku's spokesman
2023 budget: Rep Uju-Chima seeks more allocation to teachers, education devt
Buhari to Service Chiefs: Replicate Northeast successes in other zones
Leave Tinubu's personal life, show Obi's achievement, APC Ghana dares LP supporters
2023: How political parties can substitute guber candidates - INEC
ASUU to sue FG over registration of CONUA, NAMDA
Lalong hails Plateau indigene, CSP Amah, for rejecting $200,000 bribe
4 corps members to repeat service year in Bauchi
2023: Stop campaign of columny against Tinubu – Yoruba group advises Obi's supporters
Get our Top Stories delivered to your inbox