Borno Gov trapped as police, soldiers engage in shootout over bags of rice
The military personnels reportedly tried forcing their way in when the police officers rebuffed them and the armed parties resulted into physical combat.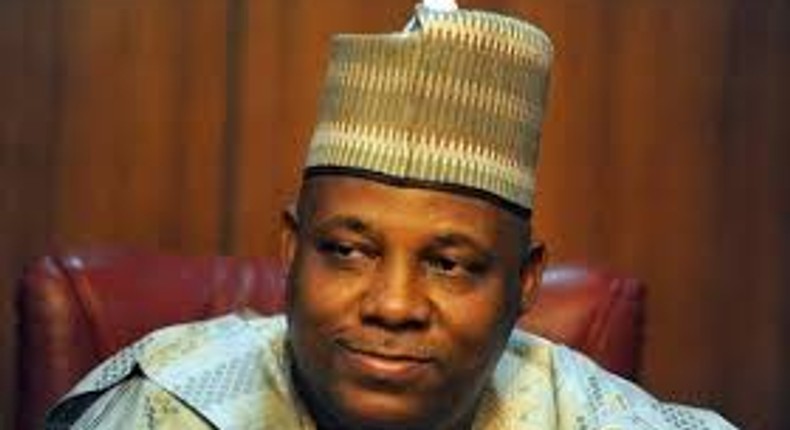 The Maiduguri Government House reportedly witnessed a drama involving police officers and soldiers who engaged in a shootout over the
According to a report by Daily Post, the shootout, which left the State Governor trapped in his office for a long duration, left one Police officer dead.
While other civilians at the scenes reportedly fled for their lives, it was further reported that problem started when soldiers who had gone to the Government House to take delivery of their share of rice, were denied entry by the police.
The report also revealed that efforts by both the GOC7 Division and the Police Commissioner to gain entrance into the Government House for possible rescue of the Governor and other Government officials were repelled by the rampaging security officers.
Earlier on Thursday, June 23, 2016, bags of rice with faces of President Muhammadu Buhari and Gov Kashim Shettima were distributed to the public at the Maiduguri Government House in Borno.
Get our Top Stories delivered to your inbox
Recommended articles
4 more Kaduna train attack victims regain freedom from terrorists
PDP: Peace efforts commence as Wike, Atiku's teams meet in Rivers
President Buhari receives 2022 Commonwealth Games athletes on Sept. 15
Just In: Kidnapped Nasarawa Commissioner regains freedom
Buhari approves redeployment of 9 Perm Secs
Anambra govt to to sanction general hospitals performing below standard
Ritual shrine: Edo Govt gives police 7 days to conclude investigation
Oyo anti-graft agency nabs govt officials for alleged diversion of funds
Stability of Chad is in Nigeria's interest, says Buhari