Family says former NSA facing persecution
The family of the immediate past National Security Adviser, Sambo Dasuki who is currently been probed by the Nigerian officials has cried out, saying that their son is facing persecution from the government of President Buhari.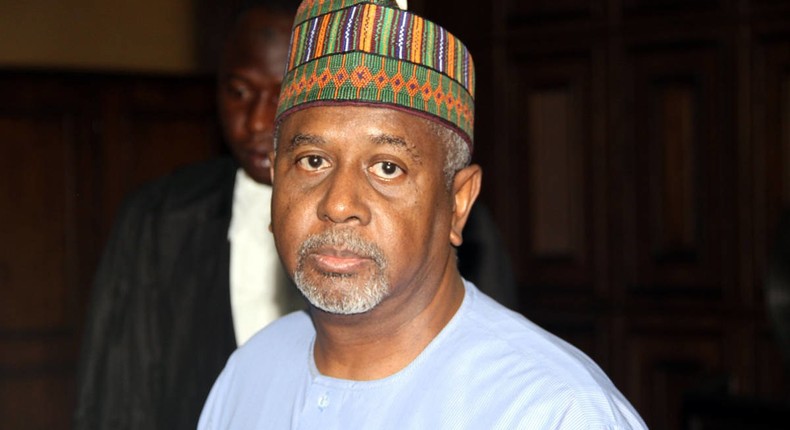 Dasuki was arrested in December, 2015, by the Nigeria State Security Service (SSS) for allegedly squandering $2bn.
Even though the former NSA has won a first round of a case he instituted at the ECOWAS court, Dasuki is also been accused of awarding phantom contracts to buy 12 helicopters, four fighter jets, and ammunition meant for the Nigeria's military campaign against Boko Haram.
But Dasuki's family members are querying the rationale behind the continued detention of their son, saying that it is the highest peak of infringement on his fundamental human rights.
A spokesman in the Dasuki family told some selected journalists on Sunday, May 8, 2016 that keeping their brother incommunicado has compelled them to believe that his ordeal was simply transfer of aggression.
"This is exactly what they are doing without respect for the constitutional provisions," the family member who doesn't want his name mentioned for security reasons said.
"The world might be wondering why we kept mute over this development. However, our reasons were simply nothing else but to allow for a fair trial without interference. We believe in the supremacy of the constitution of Nigeria. We equally believed that, it should and must be binding on all and sundry, which explains why we kept mute. After all, we are of a royal lineage that any comment from us might be adjusted otherwise," he said.
The family members said their fears were not about the present but the future political implication of Dasuki's continued detention.
"And if our brother is facing any hidden act of retaliation from anybody, then, it's most unfortunate that, we don't seem to realise that Nigeria is no longer operating under decree but constitution. Nigeria is no longer under military rule but democracy. Therefore, certain fundamental rights of individuals should and must be respected," he said adding, "You cannot affirm that our brother is guilty as accused because he has not been tried by the law court".
"The National Security Adviser, is a biological son of the former Sultan of Sokoto, . Don't forget that when all chips are down, we will still have our family deliberations on the matter."
JOIN OUR PULSE COMMUNITY!
Recommended articles
2023 campaign: Tinubu appoints Gov. Masari, Wamako as campaign Senior Advisers
Nigeria re-elected ICAO council part 2 member
ASUU Strike: We are all pained — Edo Rep
The president has done so much for Nigerians — Rep Idahosa rates Buhari high on performance
Lagos Deputy Gov. warns Labour Party supporters against cheap tactics
After Atiku's meeting with Wike, aggrieved PDP governors plot to remove Ayu
#Obidatti rally in Lagos showed great numbers to put Obi's structure on display [Editor's Comment]
FG warns ASUU against disobeying court order
2023: Tinubu group commences training for over 600 vote canvassers
Get our Top Stories delivered to your inbox