The Nigerian Labour Congress (NLC) won't be going ahead with its proposed strike over a new minimum wage, after reaching some kind of
The strike was supposed to commence today, November 6, 2018.
It's a good thing that reason has prevailed and we won't be shutting down the nation's economy for days, on account of an industrial action. However, it says a lot about the kind of leaders we have when workers have to always threaten to down tools before their wages are reviewed upwards.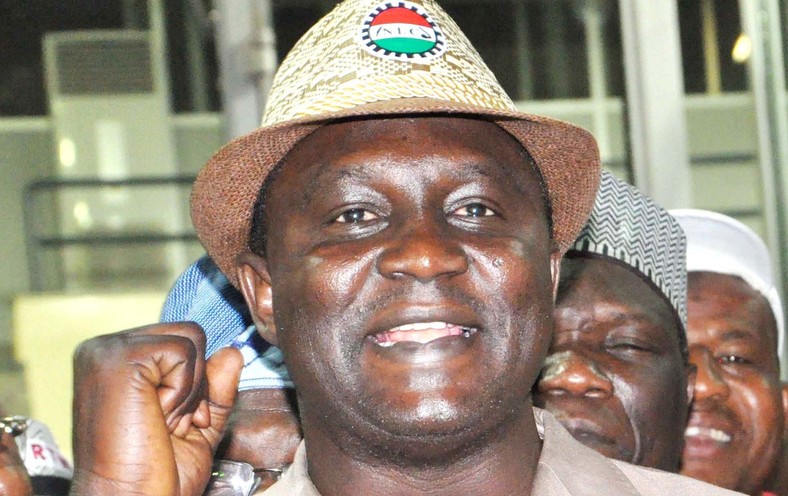 A country's minimum wage is more than a take-home pay. The minimum wage tells us how well a country is faring economically and how poor a nation's citizens are. Nigeria is currently the poverty capital of the world with over 86 million of its citizens living in extreme poverty, according to the World Poverty Clock. What this means is that 44.2 percent of Nigeria's 196 million people are living in poverty or surviving on less than a dollar a day.
The World Poverty Clock estimates that by the year 2030, over 119 million Nigerians would be living in extreme poverty.
Nigeria's current minimum wage is N18,000 monthly. That's about $50 every month for the average Nigerian at the current exchange rate of N362 to the dollar. At N30,000 , the minimum wage is just over $80 per month. This is essentially what the squabble, late night meetings, back and forth between labour and government, has been about.
At N18,000 per month, most states still can't afford to pay workers their minimum wages. One state governor even said asking them to pay a reviewed minimum wage is asking them to perform magic!
According to the Bill and Melinda Gates Foundation, Nigeria has now overtaken India as the country with the highest number of extremely poor people. By 2050, over 40 per cent of the world's extremely poor people will live in the Democratic Republic of Congo and Nigeria, the Foundation estimates.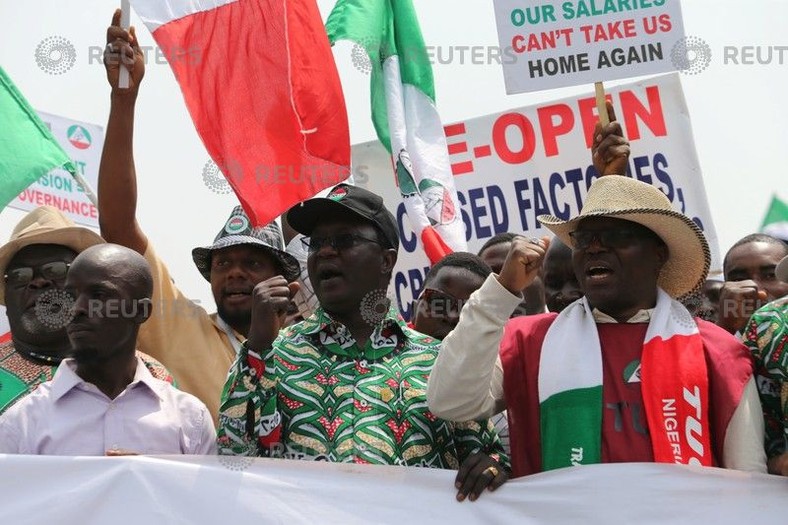 This is what N18,000 as minimum wage has brought us. The grim statistics above are a consequence of inept and poor leadership through the decades, a thieving political class and bare-faced corruption by the ruling elite. The depressing statistics should make governments declare a state of emergency on the economy. Nigeria's endemic poverty isn't a problem that N30,000 or N50,000 can fix.
Nigeria has to begin to take deliberate steps and fashion out policies that takes millions out of poverty monthly, otherwise this country will collapse on all of us. Poverty in Nigeria is no longer a ticking time bomb--it's an existential threat. Poverty is why there is Boko Haram in the north, bandits in the central regions, militancy in the creeks and kidnappers down south. Insecurity and poverty are inter-connected. One is a consequence of the other.
The world must be laughing at us for squabbling over whether workers should be paid a living wage of just $50. Our leaders, the presidency, state governors, legislators and everyone who should see Nigeria out of this embarrassment but who hasn't done anything about it, should bury their heads in shame.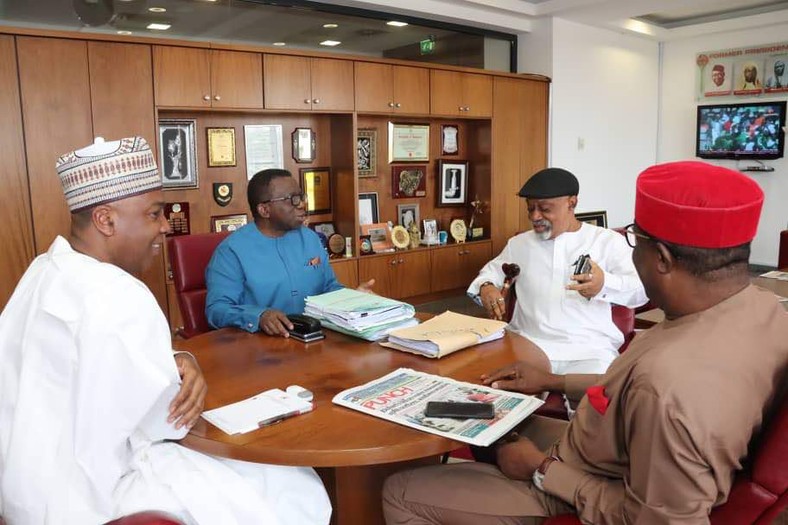 Nigerian workers should be earning higher than a monthly N30,000 in minimum wage, but they can't because the money has been diverted or stolen. In a broader perspective, zero economic policies continue to cascade into a depreciation of the value of the Naira and purchasing power of the average Nigerian. Governance should be about providing the greater good to the greater number of people. In Nigeria, governments do the opposite.
If we resolve this minimum wage controversy today, we'll be back here tomorrow when we find out that inflation, depreciating value of the Naira and poor planning has left us in an even worse position.  What we should do is fix the economy to work for everyone.
Governments have to subscribe to the ideals of the Sustainable Development Goals (SDGs) and begin implementing poverty reduction policies. Our minimum wage tells us that our leadership and political choices have only cost us dearly all these years. Our minimum wage is a testament to how government continues to fail the people.