'Governors did not allow GEJ save,' Ex-minister says
Ngozi Okonjo-Iweala also said persons who steal must be punished for their crimes.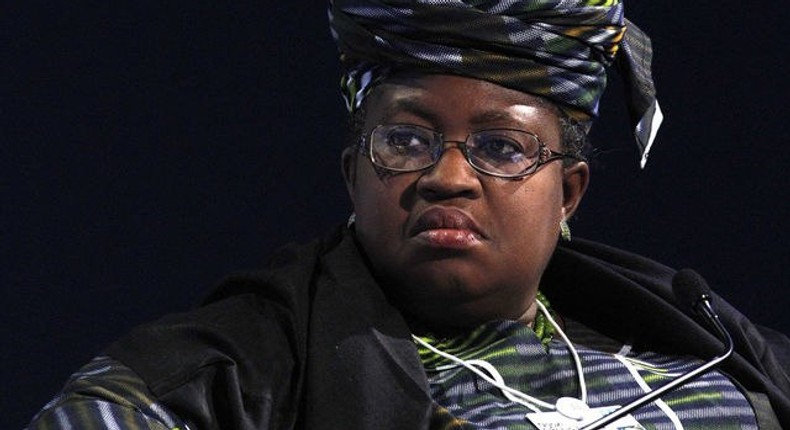 Okonjo-Iweala said those complaining that GEJ did not save are the ones that kicked against the idea.
According to Cable News, the former minister said "Some economists are very concerned for Nigeria, which could greatly suffer from the fall in oil prices. Others say the contrary, that its economy is strong enough to turn the corner.
"Both are right. But one thing saddens me. When I was finance minister the first time, the volatility of oil prices, and therefore state resources, cost at least three points of growth in the country."
She also said "We then established a stabilization mechanism and opened an account for the oil surplus, which posted up to $22 billion. In 2008, when prices fell from 148 to $ 38 a barrel, no one has heard of Nigeria because the country was able to tap into this fund. And that, I am very proud [of].
"When I returned to the department in 2011, there remained only $4 billion on this account while the price of oil was very high! I tried again to put money aside. The president agreed, but the governors did not accept."
"I suffered a lot of attacks from them and now that the country would really need this account, these same people accuse me of not having saved! If Nigeria had been more careful, we would not be here today. It hurts me. We have the mechanism, we had the experience, but we were prevented to act,"  she added.
JOIN OUR PULSE COMMUNITY!
Recommended articles
Osun APC faction accuses Gov Oyetola of setting up groups to blackmail Aregbesola
Buni's ingenuity saved APC from factionalism, collapse – DG Media
FG suspends plan to remove petrol subsidy
Alleged money laundering: EFCC re-arraigns Fani-Kayode, others
Suspected terrorists blow up Catholic church in Taraba
NHRC records 524 sexual, gender-based violence complaints in 2021
PDP supporters defect to APC in Edo
Dokpesi vows to go naked if Atiku fails to cede power to southeast in 2027
JAMB asks candidate who cheated 21 years ago to forfeit certificates despite apology