'Nobody in Nigeria can seize my property,' Businessman says
Ibrahim made the comment in response to claims by the Assets Management Company of Nigeria (AMCON) that it had secured a court order permitting it to seize Jimoh's property to satisfy a N50 billion debt.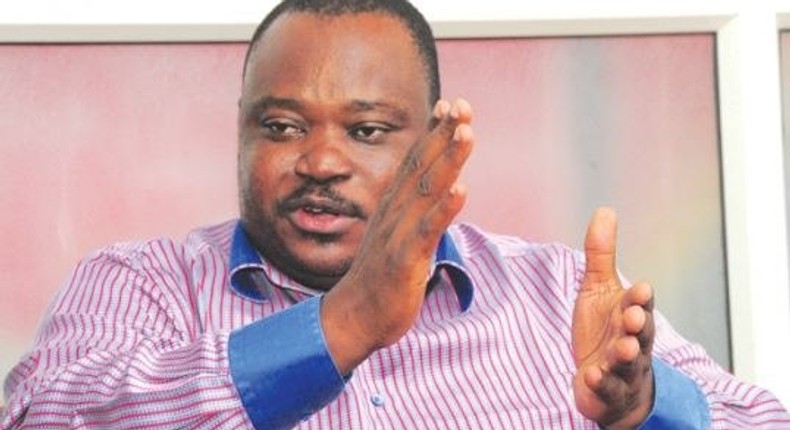 The Group Chairman of NICON Investment Limited,
The businessman gave his response via a statement released on Tuesday, June 21, 2016.
My attention has been directed to lies being spread around by an institution called AMCON over an interim order of injunction she had lied to collect before an innocent Federal High Court in Lagos.
AMCON is aware that we keep a deposit of Eighty-Six billion Naira or 172 million pounds with Union Bank and AMCON is aware that application to collect the money from Union Bank is pending before an Ikeja High Court. All of these facts, it has not disclosed to an innocent Federal High Court.
AMCON deceived Nigerians to believe that they got judgement against me when there was nothing like that. An interim order of any court last for 14 days. AMCON is executing the interim order even when the Judge has not signed the execution writ.
We have since filed an application to discharge the interim order. I'm not in the category of people that AMCON or anybody can intimidate. It is laughable and a wide ambition to say anyone in Nigeria can seize my property! What a day dream!! 'We shall abide with the law and any interim order of court even when they are  made in error as we are not far away from justice.
JOIN OUR PULSE COMMUNITY!
Recommended articles
Ado-Odo residents drum support for Tinubu
Buhari returns to Abuja after outing at UNGA77 in New York
Gunman kills 9 in school shooting in Russia
'Don't vote for killers', Jonathan advises Nigerians
ASUU Strike: FG orders Vice Chancellors to reopen universities
2023: APC postpones inauguration of PCC
Gov. Soludo promises speedy intervention on flood victims in Anambra
500,000 Nigerians await repatriation from 3 countries -Commissioner
Judgment: LASTMA not revenue generating agency – rights activist
Get our Top Stories delivered to your inbox