Gov Lalong inaugurates rural electricity projects
This is beginning of our inauguration of projects after one year in office; this shows that those who are saying that we are doing nothing are liars.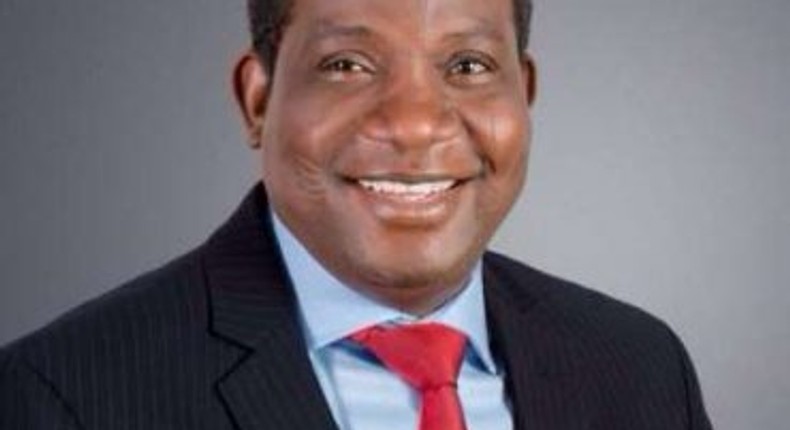 Gov Simon Lalong of Plateau on Monday inaugurated nine community-based projects initiated by local government councils in the state.
These include two rural electricity projects located at Tapo, Heipang district of Barkin Ladi Local Government Area and Duei, in Du district of Jos South Local Government Area.
During the occasion, Lalong called for peace among the communities, especially Barkin Ladi, Riyom and Jos South Local governments which had been flash points in the past 10 years.
The governor said the projects were initiated and completed due to the return of peace and urged the people to sustain the peace effort.
"During the campaigns I told you that if there would be peace, we would provide all that you need because peace is everything.
"Where there is no peace, there will be no development but you have given peace a chance and today we are here to inaugurate projects that we have executed for your benefit.
"This is beginning of our inauguration of projects after one year in office; this shows that those who are saying that we are doing nothing are liars.
"I want to stress that this is made possible because of the available peace and I implore you to maintain it," he said.
The governor, who also inaugurated a modern JAMB-approved Information and Communication Technology (ICT) Centre in Riyom, said that the centre would generate revenue and empower the youth with ICT knowledge.
He urged the youth to make maximum use of the centre which had the capacity to change their lives for better.
Lalong also inspected the level of work on the Accident/Trauma Hospital, Riyom, started and abandoned nine years ago which his administration had remobilised the contractors to complete.
He said that his administration was determined to complete the hospital located along the Jos-Abuja highway to serve its purpose of catering for road accident victims.
Mr Bitrus Doro, Caretaker Committee Chairman, Barkin Ladi council, in his remarks, described the Tapo electricity project as a top priority of communities in the locality.
Doro expressed delight that the project, spanning three kilometres, had been completed.
The chairman urged people of the area to remain peaceful and continue to support the current government to enjoy more dividends of democracy.
Mr Mafeng Gwalson, Riyom Local Government Caretaker Chairman, said the ICT Centre was to mitigate challenges faced by youths in traveling out to register for JAMB Computer-based examinations.
Gwalson said the centre had accommodation for no fewer than 300 candidates per time and was equipped with well over 300 computers.
He also disclosed that his committee built and equipped a VIP guest house in Riyom to address the issue of accommodation particularly for visiting dignitaries.
Mr Agustin Pwakim, Chairman, Jos South Local Government, said that apart from the Duei electricity project, the council had an ongoing project in Kwata.
The News Agency of Nigeria (NAN) reported that the governor inaugurated nine projects executed by the various local government councils.
JOIN OUR PULSE COMMUNITY!
Recommended articles
My Northern friends laughed when asked about Peter Obi's chances - Ulasi
INEC clears air on accepting Lawan, Akpabio as senatorial candidates
Nancy x Viva is trending! Here's why
Why I invited Tinubu's men to commission projects in Rivers – Nyesom Wike
Police gun-down 7 Shiites members during procession in Kaduna
We have given ₦100bn loans to indigenous manufacturers – Buhari
Nnamdi Kanu: IPOB clears air on 'new leader'
A fraction of 'Obidients' sue INEC over halt of voter registration
FBI raids Donald Trump's Mar-a-Lago mansion [Photo]