RLG Adulawo trains 5000 youths on ICT
The company was established through a partnership between the Osun state government and the technological firm in 2014.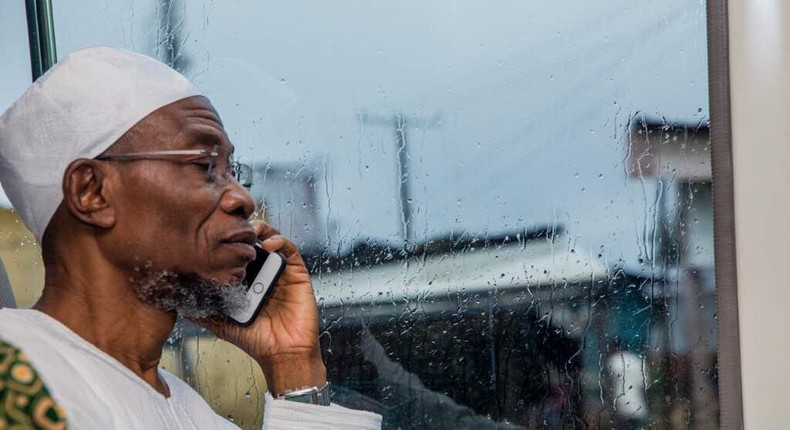 The RLG Adulawo Technology City has trained about 5,000 indigenes of Osun states in Information and Communication Technology (ICT).
The company, located in Ilesa, was established through a partnership between the Osun state government and the technological firm based in Ghana in 2014.
According to the programme's production supervisor, Abdulrasaq Oshidipe, stated that the RLG Adulawo is a support facility to aid government's plan on OYESTECH, an Information and Communication Technology branch of the widely accepted Osun Youth Empowerment Scheme (OYES).
The company has a mobile phone assemblage plant that has trained 5,000 beneficiaries of the OYES scheme with an additional training of 100 young individuals for advanced tutoring at the company's headquarters in Ghana, according to Oshidipe.
Investigations revealed that the company, which also engages in the assembling of other technology devices, has a strong partnership with mobile telecommunications giants, like Glo and MTN, in Nigeria, helping to find a ready market for its products.
Aside the 5,000 individuals trained and the 100 sent for advanced training overseas, the company has also recruited an additional 150, trained earlier in the state to create more jobs as well as to stimulate its operations.
As a leading manufacturer of smartphones, tablets and other devices in Nigeria, the company recently won a contract worth $31.5M to manufacture TV set-up boxes for the entire federation.
The TV boxes are to complement federal government's efforts at ensuring Nigeria's speedy compliance with the worldwide Digital Switch Over policy in its Broadcast Industry.
Initiated by the State Government of Osun under the leadership of Governor Rauf Aregbesola, the RLG Adulawo, Nigeria is set to break into international limelight with the production of quality technological materials and complement the present administration's bid to fast track the development of Osun.
One of the beneficiaries, Anthonia Ogundare lauded the state government for the opportunity given to her and many others to be part of the programme adding that the programme has made youths in the state productive.
"I am a beneficiary of this programme; I applied for the OYESTECH scheme and was chosen among those to be trained in Ghana for a month internship and at our return we were employed at Adulawo Technology. This is one programme that has helped the youths in securing jobs to help the family and future," she said.
JOIN OUR PULSE COMMUNITY!
Recommended articles
Evil, politics can't divide Nigeria – Tinubu
It's wrong to hold arbitration cases against Nigeria in UK - Jonathan
CAN kicks as irate youths cause chaos in Bauchi over blasphemy allegation
Tinubu, Osinbajo have questions to answer on Alpha Beta – Bode George
2023 Presidency: Adesina's decline is another act of great leadership
Kumuyi cancels planned South-East crusade after IPOB warning
Emefiele: Why CBN governor's refusal to step down for the presidential race is no surprise [Pulse Contributor's Opinion]
Gov Lalong 'll replace me in Senate, says Plateau senator Dadu'ut
2023: Gov Lalong says Amaechi will reap from Plateau because he made him governor