Environmental Protection Board prosecutes 43 hawkers, beggars
According to her, after the payment of their fines, we will hand them over to the social welfare secretariat to help in their rehabilitation or repatriation.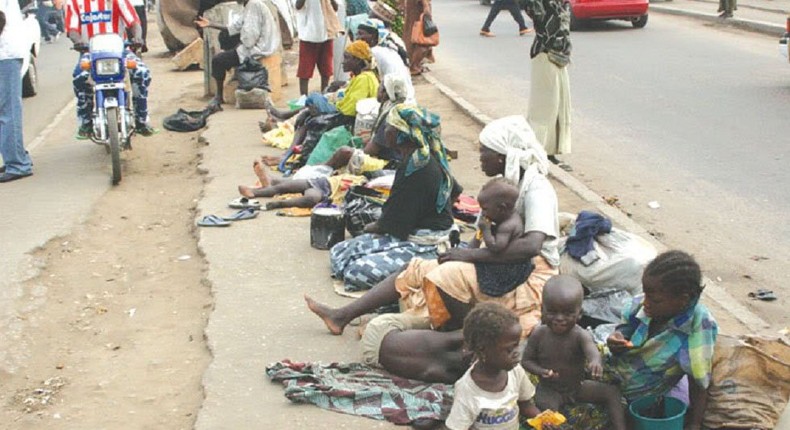 The Acting Director, Abuja Environmental Protection Board (AEPB), Mrs
She told the News Agency of Nigeria (NAN) in Abuja that the act was in line with the mandate of the board to rid the city of street beggars and hawkers.
Omolola said the board had earlier warned members of the public against embarking on street hawking and begging, adding that the act would attract consequences.
She said the offenders would pay a fine of between N3, 000 and N3, 500 depending on the gravity of their offences.
``Today, we are prosecuting hawkers seen hawking along the streets in our mobile court.
``Initially before this time, sensitisation had gone out and we do not intend to stop for now so, they should get off the roads because roads are for traffic and not for hawking.
``Government is very sensitive to the plight of the people and that is why we normally send them to the social welfare secretariat to rehabilitate them,'' she said.
The acting director said the exercise would continue in the FCT until the streets of Abuja were cleared of street beggars and hawkers.
Some of the victims, who spoke to newsmen, appealed to the Federal Government to provide alternative means of livelihood for them.
Mrs Asina Nuhu, a food vendor along Area 3, said she was arrested while selling her commodity along the street.
Nuhu, who wept bitterly while narrating her ordeal, said she was the bread winner in her house, adding that she used her proceeds from the businesses to carter for her children.
``My husband has looked for job for about ten years now but has not seen.
"I use the money from my business to pay for my children's school fees and also to feed the family,'' she lamented.
Another victim, Mr Prince Atuegwu, a video cassette seller, said he was arrested for selling his goods along Lugbe road.
``I am ready to do any work because I cannot steal. They said that we are guilty and that we should pay a fine or go to jail.
``This selling has been sustaining me. I do not have any other place to go.
"The government should please provide something for us to do or market place where we can sell our goods,'' he said.
JOIN OUR PULSE COMMUNITY!
Recommended articles
My Northern friends laughed when asked about Peter Obi's chances - Ulasi
INEC clears air on accepting Lawan, Akpabio as senatorial candidates
Nancy x Viva is trending! Here's why
Why I invited Tinubu's men to commission projects in Rivers – Nyesom Wike
Police gun-down 7 Shiites members during procession in Kaduna
We have given ₦100bn loans to indigenous manufacturers – Buhari
Nnamdi Kanu: IPOB clears air on 'new leader'
A fraction of 'Obidients' sue INEC over halt of voter registration
FBI raids Donald Trump's Mar-a-Lago mansion [Photo]