I'll continue to prioritise education, says Gov Sule
Governor Abdullahi Sule of Nasarawa State has promised sustain priority to the education sector through increase budgetary allocation if re-elected in 2023.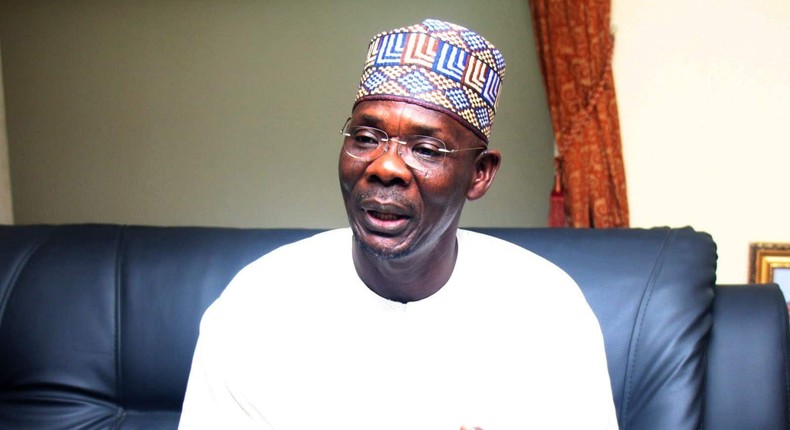 Sule made the pledge during campaign for his re-election bid on Wednesday in Keffi Local Government Area of the state.
According to the governor, his administration will continue to increase on budgetary allocation to the education sector in order to build the future of the nation.
He noted that investment in education was critical to the growth and development of any society and that Nasarawa State would not be a exception.
He, therefore, urged the people of the state to reelect him and other candidates of the All Progressive Congress (APC) in order to reap more benefits of democracy in the state and Nigeria at large.
Sule appreciated the APC National Women Leader, Mrs Betta Edu, who was at rally and hailed the state government for allocating more than 25 per cent its budget to education.
"Our national women leader was excited when she heard that we allocated more than 25 per cent as our budget for the education sector.
"What she did not even realise was that in 2019, we actually allocated 31 per cent. In the year 2020, we allocated 37 per cent.
"That is why our West African Examination success rating has moved from the 42 per cent to 84 per cent," he said.
The governor maintained that apart from education, his administration had committed to improving the welfare of workers in the state, hence the promotion of workers being stagnated for over 10 years.
"The workers are happy and have abandoned their Labour Party to join APC," he said.
Speaking earlier, the APC National Women Leader, Edu, commended Sule for consistently allocating over 25 per cent of the state budget to education which she described as the bedrock of any society.
She urged voters in the state, especially women to reciprocate the good performance of Sule's administration by going from door- to- door to canvass for votes for APC in the state and its presidential candidate, Asiwaju Bola Tinubu.
"Women in Keffi, women in Nasarawa, it is door-to-door. Do not sit down and wait for a performing governor to call you before you go out to canvass for votes. You do not need his approval because he already granted his approval," she added.
She, however, advised those who registered and were yet to get their Permanent Voters Cards (PVC) to do so as they would not be allowed to exercise their franchise without PVC.
The News Agency of Nigeria (NAN) reports that Gov Sule flagged off his re-elction campaign on Nov. 28 in Toto Local Government Area of the state.
JOIN OUR PULSE COMMUNITY!
Recommended articles
Don't let bullion vans determine election result - Atiku urges voters
How I confronted insurgency as COAS – Buratai
Buhari condemns killing of 41 vigilantes by Katsina terrorists
Jigawa Governor appoints Sunusi as new Emir of Dutse
NDLEA intercepts Europe-bound Cocaine, others at Lagos airport
NDLEA seizes over 2 tons of drugs; arrests teacher, others in 8 states
FCT residents accuse banks officials of hoarding, selling cash
Heat wave: Experts proffer solutions to prevent diseases
There is a plot to assassinate Atiku - IPOB raises alarm