1m Nigerians will die if international donors pull out - DG NACA
NACA DG said about 700,000 HIV positive Nigerians were catered for by the US while remaining 240,000 people were being treated through funds donated by other global organizations.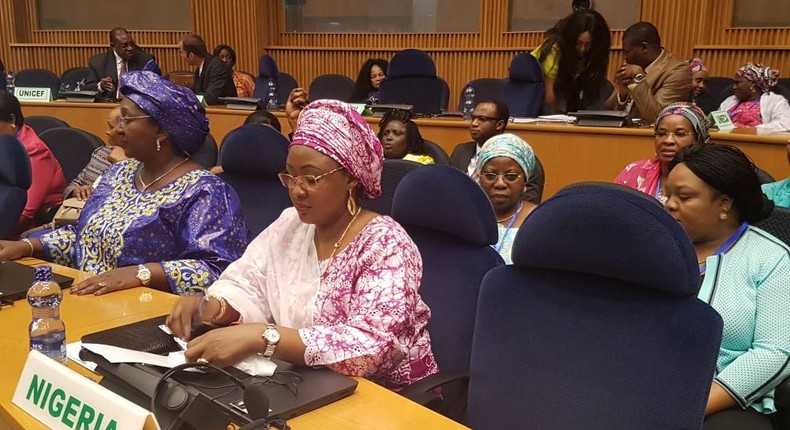 Aliyu, who stated this while fielding questions from State House correspondents in Abuja on Sunday, said taking ownership of the programme by Nigeria had become imperative in view of the dwindling resources coming from foreign donors for the programme.
According to him, at the moment, almost one million Nigerians are on HIV treatment with only about 60,000 of them being catered for by the Federal Government through the Taraba and Abia project.
He said about 700,000 HIV positive Nigerians were catered for by the U. S. government while remaining 240,000 people were being treated through funds donated by other global organizations.
He, therefore, warned that, "if our major donors decide to drop funding HIV/AIDs programme, almost a million Nigerians will come off the  treatments.
""I can tell you as a physician that if those one million people are out of treatment statistically most of them will be dead in the next five years.
""This is a national security issue. HIV treatment is now affordable and we as a country need to start taking ownership of the programme.
""As I mentioned to the National Economic Council, there is no programme on earth that is open-ended. No donor agency will come to you and say `'I'm going to look after you forever', It will never happen.
""So, eventually sooner or later those funds will dwindle and they will go away. At the moment we have an opportunity; we have an opportunity because in the last few weeks we have just crossed the tipping point for the epidemic.
""The tipping point for the epidemic is when we have more people going on treatment than we have new infections, which means that the epidemic is on real downward trend and therefore we need to maintain that momentum.''
Aliyu expressed optimism that the country would be able to achieve the 90-90-90 per cent objective (90 per cent will have HIV; 90 per cent are on treatment and 90 per cent are biologically suppressed) by 2030 "if the momentum is maintained in the next few years.''
He disclosed that state governments had already agreed to commit between 0.5 per cent to one per cent of their monthly allocation towards HIV/Aids programmes.
He said: ""We are not asking for that money to come to the federal government. No, they keep their money but they commit to investing that money in HIV care in their states so that their health system can be strengthened; so that in the future they will be able to deliver their own HIV programme.
""By providing those funds we will be able to increase the number of people on treatment by 50 per cent.
""If we know that we have two million people on treatment by increasing 50 per cent we must have actually saturated the number of people on treatment.
""And with the HIV epidemic once you have more than 80 per cent of your people living with HIV on treatment and biologically suppressed you don't need to do anything the epidemic will die out on its own because the infectivity is so low that the efficiency of transmission is interrupted.
""So, that was our first prayer to the governors and I made the point very clear that most states th₩ are already budgeting the one per cent towards HIV/AIDs but the problem is with the budget release.''
It would be recalled that the federal government in 2010 signed an agreement with the U.S. government, stipulating that both the federal and the state governments will set aside one per cent of their allocation towards HIV programme in the country.
The Director General said the federal government was conscious of the agreement "but it was time the state governments implement it.
""HIV will not go away. You just don't  sit down and pretend it is not a problem simply because somebody is paying for treatment for your citizens. You have to sit up and do it yourself.
""I'm happy to say, the state governors agreed to that prayer and we will follow it up with them.''
Aliyu also said state governments had agreed to remove all fees and charges for anti-natal care for pregnant women living with HIV/AIDs.
""Nigeria is right at the bottom of the list when it comes to pregnant women with HIV in terms of transmission.
""Thousands of babies are born in Nigeria every month with HIV. On average one in every three babies born in the world is a Nigerian child. We are covering only one out of every three pregnant women with HIV.
""Countries in the world had sorted out the mother-to-child transmission. It should not be impossible for Nigeria to do so.
""There are countries that have completely eliminated mother-to-child transmission. There are countries like Australia that have taken-off HIV from their public health lists of emergency.
""No child should be born with HIV in Nigeria. It is not fair, it is morally wrong, we have the resources to do this. We have only about 160,000 pregnant women estimated to have HIV.''
He said the cost of treating a pregnant mother with HIV was N50,000 per year per and Nigeria could comfortably afford it.
He called on state governments to include HIV testing and treatment in their State and Community Health Insurance schemes as this would serve as long term solution to HIV/AIDs funding in the country.
JOIN OUR PULSE COMMUNITY!
Recommended articles
BREAKING: EFCC finally arrests presidential aspirant, Rochas Okorocha
FRSC confirms two deaths as petrol tanker crashes, explodes in Anambra
Why EFCC is at Okorocha's home
EFCC stops Senator Okorocha from attending APC presidential screening
JAMB remitted N27.2bn to FG coffers from 2017 to date – Oloyede
Again, PDP holds house of reps primaries in Badagry
IPOB kills woman, 4 kids, 6 other northerners in Anambra
Southeast youths declare war against gunmen
2 dead as petrol tanker crashes, explodes in Anambra