Buhari's new appointee is a baby boy for life
The video of a topless DG lounging by the poolside, has become internet sensation in Nigeria, but Folorunsho Coker won't give a damn.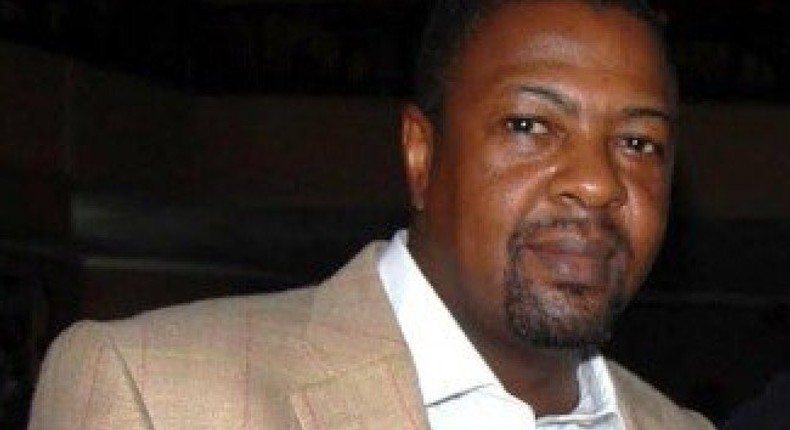 They call him "Folly" for a reason.
Last week, President Muhammadu Buhari named Mr. Folorunsho Coker the Director-General of the Nigerian Tourism Development Corporation (NTDC).
The announcement was made by Special Adviser to the President on Media and Publicity, Femi Adesina.
The statement from the presidency read in part: "As part of new appointments approved for government agencies and parastatals by President Muhammadu Buhari on March 31, 2017, Mr Folorunsho Coker, is the new Director-General for Nigerian Tourism Development Corporation, while Mr is the Executive Director of the National Film and Video Censors Board, (NFVCB)".
Coker's appointment has elicited mixed reactions from Nigerians, no thanks to his recent past.
Coker was Personal Assistant to former Lagos Governor, Asiwaju Bola Ahmed Tinubu, between 1999 to 2003.
In 2003, Folorunsho-Coker made the step up in the Tinubu cabinet and bagged a role as the Governor's Deputy Chief of Staff.
Top ranking members of the APC have told Pulse that Coker has paid his dues and is a proud student of the Tinubu school of politics.
"He knows the politics as much as he knows how to have fun", said one APC chieftain who pleaded that his name be left out of this story.  "Folly has been in the corridors of power long enough. His appointment, from a political party perspective, is well deserved".
Immediate past Governor of Lagos, Babatunde Fashola, retained Coker in the power corridors in Lagos by making the socialite a member of the Lagos State Executive Council and Special Adviser on the Central Business District.
Coker joined the Governor Akinwunmi Ambode team as the Commissioner for Tourism, Arts and Culture until he was fired in October 2016.
Last year, Coker's name popped up in the Panama Papers. He was named  as one of those illicitly wealthy Nigerians who hid mansions and companies in the offshore tax haven of Panama.
A video of Buhari's new appointee appearing topless, chomping on a stump of Cuban cigar by the poolside; while nodding and rapping along to singer Davido's newest hit, "If", has made the rounds on the social networks, thanks to online news platform, Sahara Reporters.
Friends spoken to for this story, say Coker has always been the kind of dude who fancies the good things of life.
"He's been misunderstood. He loves to work and play hard. He's a billionaire in his own right. But he gets the job done; otherwise, he won't be in government for this long", another member of the nation's governing party offered.
Others say Folorunsho Coker is a 'baby boy for life'--the kind of guy who loves his wine and women, hell be damned!
"He's a businessman and made his money from the private sector. He also belongs to the elite social circle in Lagos. So, you can't say he shouldn't be smoking Cigar on a beach", said an APC chieftain and ally of Coker's.
Folorunsho Coker wasn't immediately available for comments for this story.
Folorunsho separated from Folake-Folarin Coker, the daughter of Chief Bode Akindele.
Folorunsho and Folarin Coker come from families of means (read old money).
Folake-Folarin Coker founded the luxury Tiffany Amber Fashion label; a thriving clothing line in upmarket Lagos.
JOIN OUR PULSE COMMUNITY!
Recommended articles
Ex-PDP Chairman's son clinches party's Rep. ticket
Gunmen attack Kwara APC House of Reps aspirant
APC approves revised timetable for 2023 primaries
Senatorial Primaries: Adewale emerges PDP candidate for Lagos West
Wike, Makinde, Ortom meet Obasanjo ahead of presidential primaries
PDP Primaries: Ortom wins senatorial ticket as serving Ondo senator loses
If I become president, any govt official that spends dollars will be jailed -Peter Obi
Rubber producers present life crocodile to Obasanjo, say they can't give him money
Presidential ambition: Emefiele withdraws suit against INEC, AGF