Reps to probe agency's car dump site
The House committee on Public accounts will also investigate how much has been recovered from the looted public funds from 1999-2016.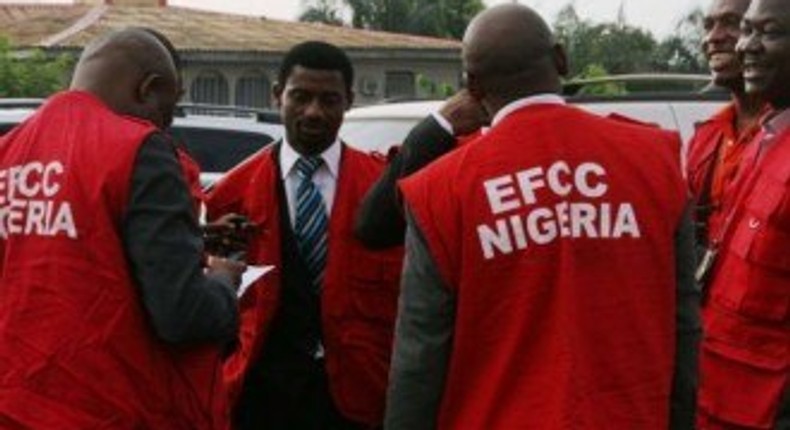 The chairman, House committee on financial crimes, Kayode Oladele said "My Committee is planning to have an oversight visit to the dumpsites. What you see in Abuja that you're talking about is child's play compared with what they have in Lagos.
"As a matter of fact, what you have in Abuja is like a quarter of the dumpsite in Lagos. Another very big dumpsite is located in Port Harcourt. As a matter of fact, there's a ship there that is sinking already, because it has been in one point for a long time. It's a seized ship from an accused person.
"So, we want to visit these areas and without any attempt to pre-empt what we want to do, we have some plans to decongest these sites."
Oladele also recommended that special corruption courts be established to ensure speedy delivery of justice.
"I think when we have these courts, it might go a long way to quickly expedite action. I hope the President would approve that. I know there's recommendation for that," he said.
The committee chairman also revealed that a ship which was seized by the EFCC in Port-Harcourt, is already sinking, adding that the anti-graft agency is not to blame, because it does not have the powers to dispose of the abandoned vehicles.
The Economic and Financial Crimes Commission (EFCC) is empowered to prevent, investigate, prosecute and penalise economic and financial crimes and is charged with the responsibility of enforcing the provisions of other laws and regulations relating to economic and financial crimes.
See Pulse Photo-News gallery below.
JOIN OUR PULSE COMMUNITY!
Recommended articles
2023: I'm more experienced than Osinbajo, Tinubu, others - Amaechi
Explosion: Police seize vehicle loaded with bomb-making materials in Kano
2023: I will replicate Lagos development in Nigeria, says Tinubu
Okada ban: Lagos police vows to arrest, prosecute passengers
Army, DSS destroy IPOB training camp, kill 2 wanted members in Imo
Catholic Church suspends Priest for joining governorship race in Benue
Rampaging youths burn houses, injure pastor over 'blasphemy' in Bauchi
Buhari appoints new Statistician-General for NBS
Party primaries: APC delegates vow to vote credible leaders