Agency to collect bio data of students across Nigeria
The Department of State Security (DSS) is perfecting plans to capture the bio data of students of tertiary institutions in Nigeria, Guardian reports.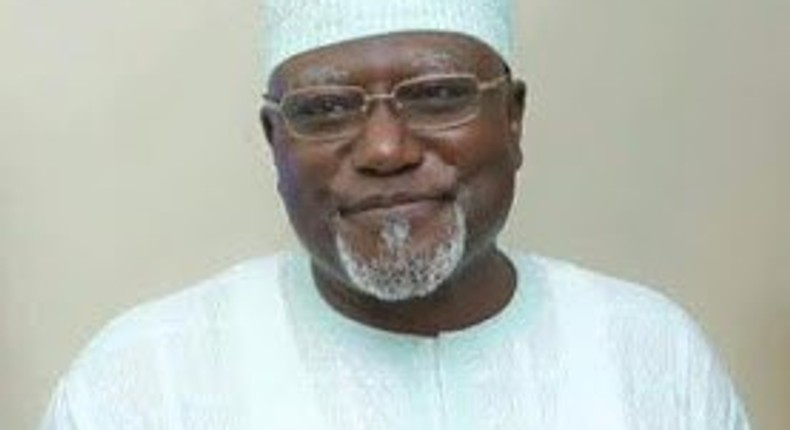 This would be jointly implemented by the security agency and the authorities of institutions around the country.
New Director of the Kwara State Command of the DSS, Mr. Abdullahi Shinkafi, who made the disclosure yesterday said the University of Ilorin "a Centre of Excellence and one of the best universities in the country," could be used as a model for the project when finally adopted.
"The Vice-Chancellor and his team have made the university what it is today. You are a fine gentleman and you are doing a good work," Shinkafi said during a visit to the Vice-Chancellor, of the University, Professor AbdulGaniyu Ambali.
"The DSS in Kwara State under my leadership would support you to do more and maintain the standard of peace and security on the campus," he added.
The DSS Director also hailed the university's security structure, which he described as "excellent." He decried the activities of those he called "fake students" and cult members and disclosed that the DSS was already putting some strategies in place to flush out such undesirable elements from higher educational institutions in the country.
Shinkafi said that DSS operatives are peacemakers, and advised the University management to document students' bio data such as fingerprints to make security investigations easier and ensure better security for the students.
Besides, he canvassed regular checks and authentication of studentship to detect fake students, a development, he noted could be replicated across institutions in Nigeria if the Ilorin's experiment, worked.
The Director also tasked the University management to take preventive measures against terrorism, while blaming unemployment and lack of responsibility for the rise of terrorism in the country. "I assure you that during my tenure here, I will assist you to be successful. My people and I would do our best," he pledged.
Welcoming the new DSS Director to the institution and Kwara State, Ambali said that the university has a good relationship with the DSS. He praised the quality of the personnel of the DSS, saying, "It is the reason for our peaceful association."
The Vice-Chancellor submitted that the DSS contributed to the level of peace and harmony the university is enjoying today, noting that officers and men of the service had helped to curtail the excesses of bad eggs among the students.
He said that the university keeps eye on the students, explaining that bad students are expelled to protect the good ones. According to Ambali, "We have had our tough times, but we are now enjoying peace.
We want to make this institution one of the best in the world. We are creating an atmosphere for our staff to enjoy their profession in the University."
JOIN OUR PULSE COMMUNITY!
Recommended articles
90% of Nigerian drinking water contains microplastics - Study by Covenant
Pulse Cares: Challenges of Nigerian immigrants no one talks about
Police arrest 2 kidnappers, recover gun, handsets in Kogi
Students beg Gov. Sanwo-Olu to increase bursary awards
2023: How Lawan was drafted into the presidential race
I am not seeking re-election – Sen. Dadu'ut
2023: I have roadmap to transform Nigeria – Fayemi
Obaseki says Benin River Port will enhance economic diversification
Buhari appoints Adamu Tutuwa as new DG FIIRO