President's aide, German Consul General call for deep international trade
She urged everyone to support the anti-corruption agenda of the present administration to eliminate corruption and change the negative perception about Nigeria.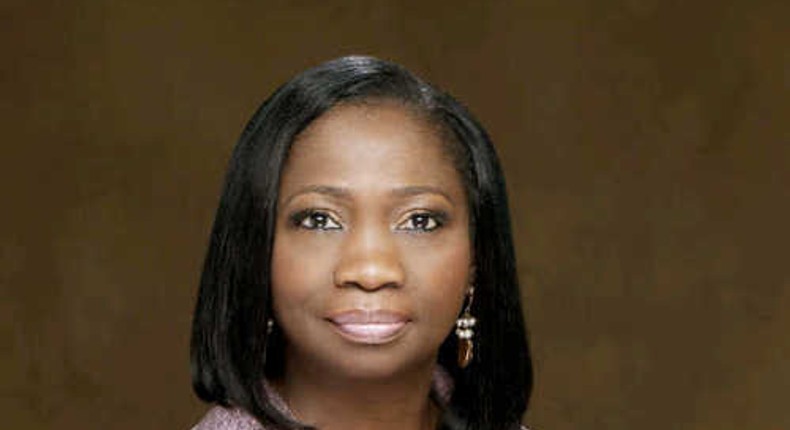 Dabiri-Erewa said this at a dialogue session on International Trade Relations and the Nigerian Economy, organised by the Lagos Chamber of Commerce and Industry (LCCI) on Thursday in Lagos.
Dabiri-Erewa said that trust was inevitable between countries as a leveler for stimulating trade and investment.
According to her, the negative perception about the country's entrepreneurs being termed as corrupt had affected trade relationship between Nigerians and some of their foreign counterparts.
``We need to support the government's fight against corruption. It is a war that must be won because if we do not win that war we cannot talk about investment in the country,'' she said.
Similarly, the Consul General of Germany, said, "We need to create trust in our dealings''.
``It is not the current economic issues that are the problem as there are many Germans interested in investing in Nigeria to boost its trade.
``We need to find major and reliable partners to forge relationship with to improve our trade with Nigeria,'' Herbert said.
He said that international trade relations was low in Nigeria because of its monolithic economy and urged the government to diversify the economy to boost trade.
Herbert added that the government should be consistent with its policies and develop infrastructure to attract more investments into the country.
Mr Fillippo Amato, Head of Trade and Economic, European Union Delegation to Nigeria and West Africa, said that Nigeria could boost its non-oil exports to EU by complying with international standards.
He said that strong commitment and coordination between the private and public sectors would assist the country to achieve compliance on international best practices.
The Consul General of Switzerland, Mr Yves Nicolet, said that Nigeria was his country's second largest trading partner after South Africa.
He said that there were several untapped resources in Nigeria and his government was interested in deepening trade ties between both countries.
The President of LCCI, Mrs Nike Akande, said that trade policy matters were very critical for the advancement of any economy.
``This is because no country is fully self-sufficient in everything. This is why it is important for our trade policy to be consistent, transparent and sustainable,'' the News Agency of Nigeria (NAN) quotes Akande as saying.
Akande said that the country had become an investment hub for many investors from around the world, based on the rich multicultural heritage of the country.
According to her, returns on investments in Nigeria are high compared to what was obtainable in other parts of the continent.
She, however, said that for the country to leverage on its trade relations, there was need to strengthen its competitiveness by creating an enabling environment for businesses to thrive.
Mr Rotimi Ogunleye, Lagos State Commissioner for Commerce, Industry and Cooperatives, said that the country needed to exploit its trading relationship with various countries to boost its trade volume.
He said, ``The more we are able to grow our trade and sort the various imbalances, the better for the economy.''
JOIN OUR PULSE COMMUNITY!
Recommended articles
Buhari congratulates Archbishop Onuoha, CCN's President-elect
Sokoto PRP collapses into APC, as another Tambuwal's Aide dumps PDP
Nigeria Immigration directs passport offices to work Saturdays
Former MD National Bank, Pius Ajumobi, is dead
Police arrest teacher for alleged sexual assault of 4-year-old pupil
Ugwuanyi visits Enugu community affected by farmers-herders clash
FRSC boss decries killing of 2 officers
Court fines PRP presidential candidate for late filing of documents
2023: Demand by South East for President morally right, timely – PDP
Get our Top Stories delivered to your inbox