Buhari tells Nigerians to calm down and stop worrying about rising debt
Buhari says Nigeria's debt level is within sustainable limits, and nothing to worry about.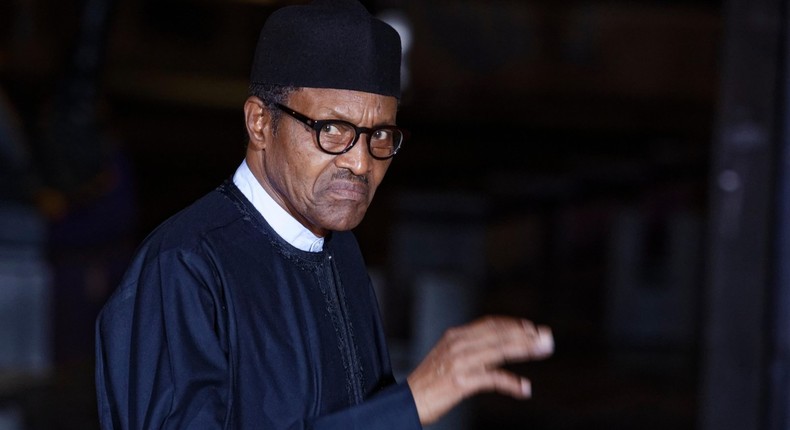 President Muhammadu Buhari is not worried about Nigeria's skyrocketing debt profile, and has told Nigerians to see the big picture.
The country's debt portfolio has ballooned dramatically under the president, rising from N12.12 trillion in June 2015, a month after he assumed office, to N32.92 trillion as of December 2020.
The 78-year-old announced in his 2022 budget presentation to the National Assembly on Thursday, October 7, 2021 that fresh borrowings of N5.01 trillion will be needed to finance the expected deficit of N6.62 trillion in next year's budget.
That deficit will also be financed with N90.73 billion from Privatisation Proceeds, and N1.16 trillion drawdowns on loans secured for specific development projects.
Addressing concerns raised over his administration's borrowing habit, Buhari said the debt level is within sustainable limits.
He noted that Nigeria needed to take on the loans to quickly exit the two economic recessions that happened under his administration as it was necessary to sustain government expenditure.
He said Nigeria's goal to double its revenue-to-GDP ratio by 2025 will ease fears over the nation's debt problem.
"Our target over the medium term is to grow our Revenue-to-GDP ratio from about 8% currently to 15% by 2025.
"At that level of revenues, the Debt-Service-to-Revenue ratio will cease to be worrying.
"Put simply, we do not have a debt sustainability problem, but a revenue challenge which we are determined to tackle to ensure our debts remain sustainable," he said.
Buhari also noted that the loans acquired in the past have been used to finance critical development projects and programmes aimed at improving the economy.
He boasted that his government has consistently met debt service commitments and up to date on payments of staff salaries, statutory transfers, and overhead cost despite revenue challenges.
The president proposed a total expenditure of N16.39 trillion for the 2022 budget, with a crude oil benchmark price of $57 per barrel, and a daily oil production estimate of 1.88 million barrels per day.
JOIN OUR PULSE COMMUNITY!
Recommended articles
Buhari tells service chiefs to ensure nothing stops Anambra election from holding
Senator Ndume considers leaving Nigeria because of FG's rising recurrent expenditure
PDP disqualifies 3 aspirants for national convention
Fashola urges state govts to enact laws on monthly rent payment
Nigerian Guild of Editors asks media to stop giving publicity to insurgents
NRC suspends train services on Abuja-Kaduna route
NAFDAC seals off pharmaceutical store, sanctions 12 others in Sokoto
27 students, 3 teachers kidnapped from FGC Birnin Yauri 4 months ago regain freedom
Railway corporation MD says vandals, not bandits, attacked Abuja-Kaduna train