Police IG, Ibrahim Idris asks President to sack 30 senior officers - Report
Buhari appointed Idris as the new IG on June 21, 2016, as a replacement for former occupant, Solomon Arase who resigned after reaching the mandatory retirement age.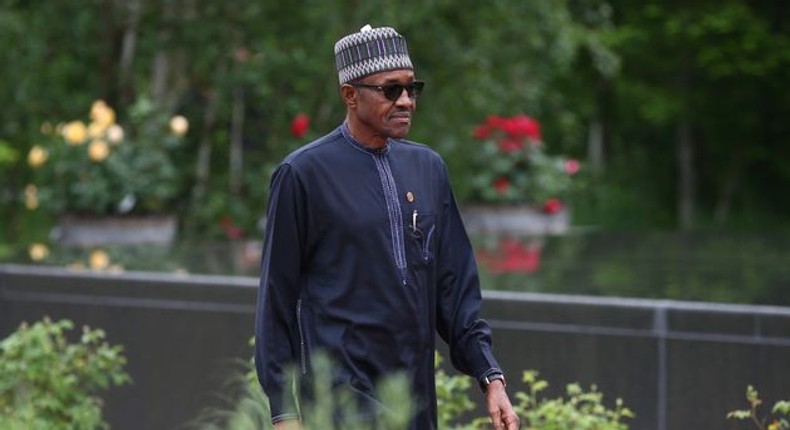 Newly appointed Inspector General of Police,
The officers are said to be Assistant Inspector Generals (AIG) of Police, according to ThisDay.
"There is serious tension at the Police Headquarters in Abuja. We have heard that the new acting IG wants to retire both his seniors and course mates," a source told ThisDay.
"On Friday, he wrote to the presidency, through the Chief of Staff, Abba Kyari, and it was approved and forwarded to the desk of the President for final approval.
"According to what Idris wrote, his reason why he asked for their retirement is that he cannot work with them. He said he wants to in all sense of the world take charge of the police.
"He said since he has been given the responsibility to provide security, it was imperative that these AIGs be removed because they might be a clog in his wheel of progress.
"With this move, there is a tendency to make 14 Commissioners of Police AIGs since the available and compulsory vacancy for AIGs is 26. Already before now, 12 AIGs were promoted. From the 12, they will take seven of them to become Deputy Inspector General (DIGs) of Police and then they will be forced to go to the CP rank to fill up the AIG rank of 26.
"We wonder why they are removing experienced hands that would have helped him steer the police to greater heights. These officers that will be retired, are the last set of senior policemen that were trained abroad, or have gone for short courses.
"I don't know why we are wasting manpower. By removing these old hands, we will have to expend huge amount of money to train the new crop of AIGs and CPs," the source added.
JOIN OUR PULSE COMMUNITY!
Recommended articles
My Northern friends laughed when asked about Peter Obi's chances - Ulasi
INEC clears air on accepting Lawan, Akpabio as senatorial candidates
Nancy x Viva is trending! Here's why
Why I invited Tinubu's men to commission projects in Rivers – Nyesom Wike
Police gun-down 7 Shiites members during procession in Kaduna
We have given ₦100bn loans to indigenous manufacturers – Buhari
Nnamdi Kanu: IPOB clears air on 'new leader'
A fraction of 'Obidients' sue INEC over halt of voter registration
FBI raids Donald Trump's Mar-a-Lago mansion [Photo]