Police vow to recover Mobile Police Training School in Gwoza
He reiterated the determination of the police under his watch to accord more attention to special police unit.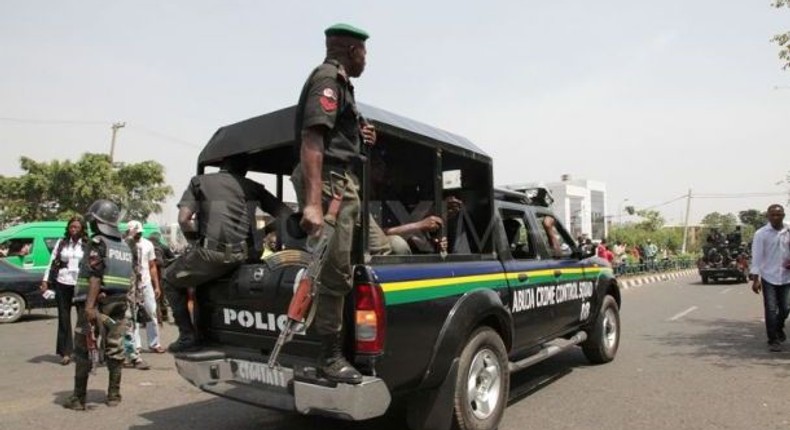 The Acting Inspector-General of Police, Mr
Idris disclosed this at the Passing-Out of the Squadron Commanders Seminar/Combat Operation Course 02/2016 at Ila-Orogun in Osun.
According to him, the training school deserted due to the activities of Boko Haram insurgents will be recovered.
The Acting IGP added that due to enormous security challenges facing the country, the police would go through total restructuring and reforms to ensure the stability of the nation.
He urged the Squadron Commanders to display high level of professionalism and commitment in discharging their duties as human life was directly connected to their activities, hence the need to be in control of their men always.
"Certain core values of accountability, transparency, and respect for diversity of the country must be imbibed as part of policy direction of the police.
"Security challenges in our country today requires special police unit that is equipped to tackle serious crime and not bodyguards of some individuals.
"This training is timely and significant, considering the level of security challenges facing the nation as the present administration is striving hard to tackle issues like terrorism, kidnapping, and oil theft," he said.
Fifty nine out of the 60 Squadron Commanders who attended the three -week course had been recommended for pass-out after a rigorous, tedious and all- encompassing course.
Meanwhile, the Commandant of the Training school, ACP Mohammed Dankwara explained that the 3-week training saw the course participants through theory and practical work including strategic leadership/management course.
Dankwa further explained that the course participants had exhibited a high sense of discipline and commitment while the course lasted.
The state Governor Rauf Aregbesola congratulated the new IGP and urged him to make a difference.
Aregbesola also charged the commandant of the training school to include agricultural activities in the scope of their training in line with the arable nature of the environment where the school was located.
"This environment is typically forest belt, with enough arable land for agricultural activities, l hereby urge you to include agriculture in the scope of your training.
"You know that food is the greatest threat to security,'' Aregbesola said.
Get our Top Stories delivered to your inbox
Recommended articles
4 more Kaduna train attack victims regain freedom from terrorists
PDP: Peace efforts commence as Wike, Atiku's teams meet in Rivers
President Buhari receives 2022 Commonwealth Games athletes on Sept. 15
Just In: Kidnapped Nasarawa Commissioner regains freedom
Buhari approves redeployment of 9 Perm Secs
Anambra govt to to sanction general hospitals performing below standard
Ritual shrine: Edo Govt gives police 7 days to conclude investigation
Oyo anti-graft agency nabs govt officials for alleged diversion of funds
Stability of Chad is in Nigeria's interest, says Buhari