Ex-governor urges Buhari to diversify economy
He decried the current economic crunch in the country and stressed the need for all hands to be on deck to remedy the situation instead of indulging in blame game.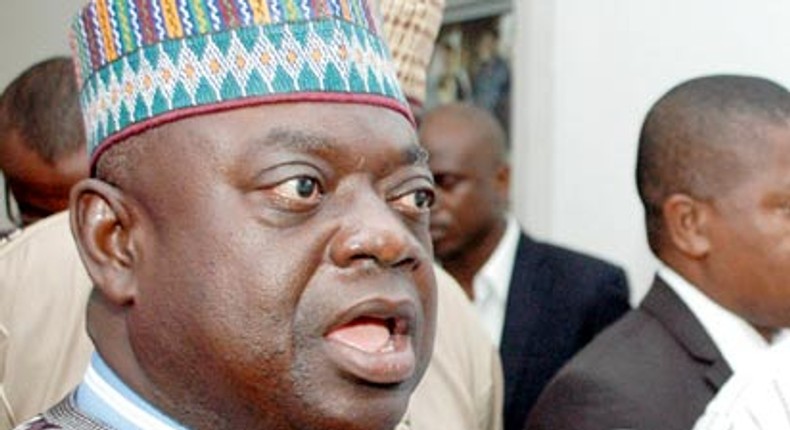 The immediate past governor of Niger state, Alhaji
Aliyu made the call on Sunday in Abuja in an interview with the News Agency of Nigeria (NAN) at the Al-Habibiyyah Islamic Society 2016 national unity Ramadan lecture titled ``Ramadan: Modelling Change.''
''For many years we have been talking about the diversification of our economy but we kept on relying on oil.
''Now that oil prices have collapsed and hardship have come, and we need to diversify now; we need to have key economy issues discussed, agreed and implemented fast.
''Let us not leave people in the darkness of thinking that this government caused this, that government caused that, No.
''I think we should look at it that we made a mistake for many years by relying on a mono-economy and mono-culture of oil and this is the time to really diversify,'' Aliyu said.
He called on Muslims to use the Ramadan period to pray for the nation, help the needy and change positively towards nation building.
Earlier, the Chief Imam of Al-Habibiyyah Mosque, Imam Fuad Adeyemi, said that the annual lecture was part of Islamic Society's contribution to national development and spiritual awakening of Muslims in the country.
He said that the current economic situation in the country had led to difficulty in carrying out the society's annual feeding programme (food bank) for indigent Muslims during Ramadan.
''Our food bank programme that usually feeds about 2,000 fasting Muslims with three course meals everyday during this month has also been negatively affected by the situation in the country,'' he said.
He called on Muslims to use the Ramadan period to donate generously to the food bank programme.
JOIN OUR PULSE COMMUNITY!
Recommended articles
APC low on funds as staff lament salary delay
Fact-check: Ghanaian President didn't ask Tinubu to give Peter Obi a chance
Peter Obi's camp replies 'Atiku's attack dog', Dino Melaye
China reaffirms commitment to sustaining cooperation with Africa
'I Just dey laff', El-rufai mocks Peter Obi 2m man match in Kaduna
This is our time and nobody is going to take it – Gov. Akeredolu
Monkeypox: Virologist urges government to acquire smallpox vaccines
Tinubu will continue from where President Buhari will stop – Nasarawa Speaker
Peter Obi thanks Nigerian youths for pushing the OBIdient movement