Motorists experience major hold-ups in Abule-Egba
A lot of commuters are complaining about the constant traffic gridlocks on Ile-Epo to Abule-Egba axis.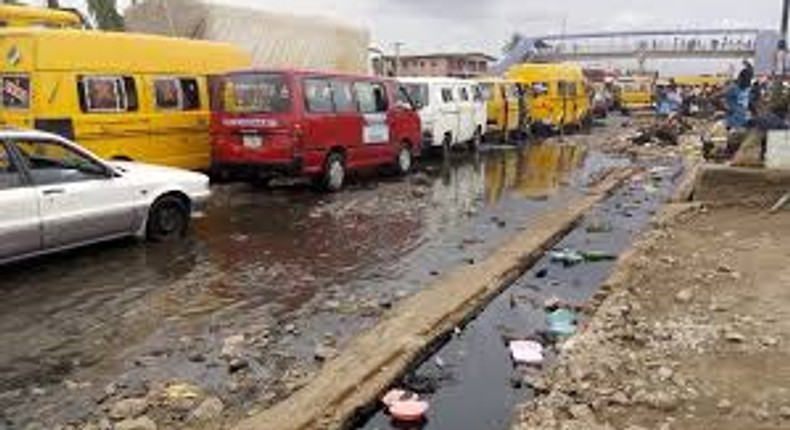 The constant traffic on Ile-Epo to Abule-Egba axis has got people talking.
According to The Guardian, the ongoing construction of a dual carriage flyover bridge, combined with driving against traffic is contributing to the problem.
Francis Anselm, a motorist, has been forced to change his route, due to the construction.
"I passed through Iyana Ipaja to Abule Egba around 11:00 p.m. and it took me more than an hour to get to Abule Egba because of the on-going construction work. I have made up my mind that I would henceforth take the Agege route until the end of the construction," he said.
Another motorist, Hakeem Adebola, said: "the traffic situation at Abule Egba has been chaotic, especially now that a construction is ongoing at the bus-stop. The experience has really been bad for us as we spend hours navigating through the area, even at weekends.
It is not an easy ride for motorists going to Ota from Oshodi to pass through Iyana Ipaja to Abule Egba. The fear of traffic that sometimes stretch from Abule Egba to Ile-Epo bus-stop, sometimes force one to take the other alternative of going through Agege. However, the traffic is almost the same because of the difficulty crossing the junction at Abule Egba to Agege, where usually impatient drivers would have formed almost six lanes instead of the available two to compound the situation."
Solomon Olawale, another affected motorist, had some advice for the government.
"Traffic officials should be positioned at strategic locations to ease the congestion now that the ongoing construction has impeded the free flow of traffic in the axis," he said.
Until the expressway is completed in May, commuters may have no choice, but to face this constant traffic on a daily basis.
JOIN OUR PULSE COMMUNITY!
Recommended articles
5 things to know about the new Chief Justice of Nigeria
President Buhari returns from Rwanda after 26th CHOGM
PVC: Yobe Govt declares 3 work-free days for civil servants
JAMB warns CBT centres against extortion
Buhari to swear in Justice Ariwoola as acting CJN
NNPP registers 2m members in Borno — Chairman
Justice Tanko Muhammad resigns as CJN
Tinubu jets out to France
Under Buhari, sanity is being restored in civil service- BMO