Meet bank's new chairman and CEO
While pioneer Director General and Chief Executive Officer of the National Pension Commission, emerged the chairman, former Lagos state commissioner for finance has emerged the bank's CEO.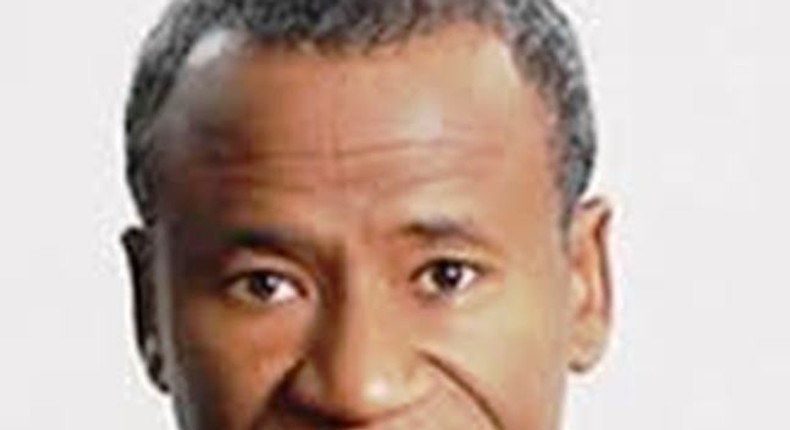 Following the resignation of
Meanwhile, Messrs. Bayo Sanni, Idris Yakubu, Markie Idowu and Abimbola Izu remained in office as Executive Directors of the Bank.
Here's a profile of the newly appointed officers.
Alhaji Muhammad K. Ahmad, OON: The new Chairman of the Board
Muhammad K. Ahmad, OON, has about 35 years distinguished experience leading and working in various public sector organizations and financial services institutions in Nigeria. He was the pioneer Director General and Chief Executive Officer of the National Pension Commission and oversaw the establishment and growth of the Pension industry in Nigeria with over ₦5 trillion in assets to become a major contributor to Nigeria's GDP. He is currently the Chairman of the Interim Management Board, International Energy Assurance and is the founder of Jewel Development Foundation, a graduate assistant platform; and Certium Consulting, a strategy advisory and business applications company.
A pioneer staff of the Nigeria Deposit Insurance Corporation (NDIC), he rose to become Director/Head of Department and a member of the Interim Management Board. Mr. Ahmad has served on the boards of various corporate and not-for-profit organisations as well as presidential committees. Ahmad Chairs the Technical Committee that produced the North East Transformation Strategy (NESTS), a medium term Regional Development Strategy, for the sustainable socio-economic transformation and reconstruction of the Region and currently supervises its implementation.
Alhaji Ahmad is also a member of the Presidential Committee for the North East Intervention (PCNI). Prior to his appointment, he was a Director on the Board of FBN Holdings PLC, where he brought his rich experience in the financial services industry to bear on the institution. He strongly promotes building institutions based on the highest corporate governance and ethical standards and would bring his extensive experience to bear on his role on the board of Skye Bank PLC as Chairman. He has a Masters Diploma in Innovation and Strategy from University of Oxford and has also attended courses and programmes in various first-rate business and management schools, including Harvard Business School, IMD and INSEAD. A co-author of the book, "The Extent and Effectiveness of Bank Supervision in Nigeria", Ahmad is married with children.
Adetokunbo Mukhail ABIRU, FCA: The new GMD / CEO
Adetokunbo Mukhail Abiru (Tokunbo), is an alumnus of Harvard Business School (Advanced Management Program) and Lagos Business School (Senior Management Program). He holds a B.Sc (Economics) from Lagos State University and is a Fellow of The Institute of Chartered Accountants of Nigeria (ICAN) and an Honorary Senior Member of The Chartered Institute of Bankers of Nigeria (CIBN).
Tokunbo has had a distinguished career in banking spanning about 26 years, of which his early ten (10) years were spent in the formative years of Guaranty Trust Bank Plc.  Thereafter, he spent about Fourteen (14) years with the premier and most valuable banking brand in Nigeria, First Bank of Nigeria Limited, where he functioned as Executive Director, Corporate Banking between 2013 and 2016.
Equally during his banking career, he was at various times between 2013-16 a Non – Executive Director in the following companies: Airtel Mobile Networks Limited; FBN Capital Limited (now FBN Merchant Bank Limited); and FBN Bank Sierra Leone Limited.
Tokunbo was the Honorable Commissioner of Finance for Lagos State Government (2011-2013), the economic capital of Nigeria, during the dynamic and transformational leadership of Governor Babatunde R. Fashola (SAN). He is happily married to Mrs Feyisola Abiru, the Managing Director of Home & You Limited, a truly indigenous furniture manufacturing company, and they are blessed with children.
Earlier on Monday, July 4,2016, Skye Bank's chairman, Tunde Ayeni as well as the Group Managing Director/ Chief Executive Officer, Timothy Oguntayo, resigned their appointment as the bank leaders.
JOIN OUR PULSE COMMUNITY!
Recommended articles
I've read Qur'an, it does not justify killings- Tunde Bakare
FUTA students barricade Akure-Ilesa Highway over lingering ASUU Strike
Police confirm burning of LGA secretariat in Anambra
Beginners guide for Crypto day trading
Stablecoins and Altcoins are different
5 terms you should know before you invest in Cryptocurrencies
Ukraine's new law on Cryptos
El-Rufai: Kaduna delegates support power shift to south
2023: Atiku promises to restructure Nigeria