3 thought-provoking moments from the summit [VIDEO]
Find out some of the captivating highlights of Real Estate Unite 2015.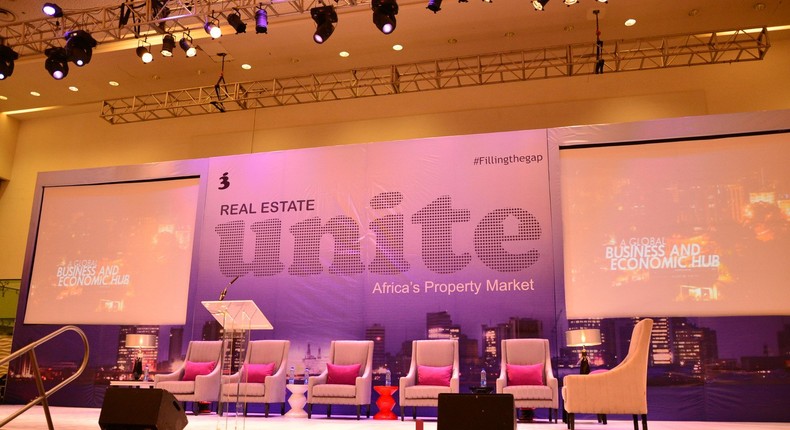 3INVEST's Annual Summit for the real estate sector, Real Estate Unite, held on September 29th and 30th.
Themed "Connecting the DOTS in Africa's Real Estate," it was a very enlightening conference.
Below are three thought-provoking moments from the event.
Challenges facing the Nigerian real estate sector- At the summit, there were a lot of discussions concerning the challenges the Nigerian real estate industry is facing. Problems mentioned included issues of the land use act, mortgages and litigation. One of the speakers, Mrs. Uzo Oshogwe, Managing Director, Afriland Properties, summed it up by providing a solution. She asked Nigerian leaders to set up a forum that presents the most important issues to the government.
Trends and analysis of African real estate sector- Ms Nnema Byrd, an Investment Principal at Stanlib spoke on this.  "The World Bank report indicated Africa's median age was 19.7 years in 2012, and it is expected to increase to 25.4 years in 2050, making Africa the continent with the youngest population. Projections suggest that between 2015 and 2016 the continent will have a population of 226 million aged between 15 and 24 years and this is expected to double by 2045. This young population will drive growth in the demand for housing".  Mr. Tola Akinhanmi of Stanbic IBTC also spoke on this, he predicated that people will soon move from luxury to middle income housing. He added that there will be more international brands and retailers from Middle East, America and Europe in Nigeria when mortgage reforms become effective.
Africa Women in Real Estate- There was an Africa Women in Real Estate Round-table. It was led by Nike Fasanya-Osilaja of Mavel Ventures, Nonso Ume Ezeoke, CEO, Assist-to-Sell; Chinwe Ajene Sagna, JJL West Africa; Chioma Okigbe, ARM Investment Managers, Uzo Oshiogwe of Afriland Properties, and more. They tackled issues women face in the real estate industry.
Find out from the African Women in Real Estate Round-table in the video below.
See more moments in the gallery above.
JOIN OUR PULSE COMMUNITY!
Recommended articles
Onaiyekan says Nigeria may split before 2023
Nigeria-Britain Association's annual lecture highlights critical role of Nigeria's Diaspora in socio-economic development
COVID: NCDC announces 197 infections, 2 deaths as Omicron variant hits 38 countries
WHO advises countries to prepare for likely spread of Omicron
FG approves COVID-19 booster shots amid Omicron variant
Falana faults review of Lagos #EndSARS panel's findings
Dowen College: Atiku demands justice for Sylvester
Gov Ayade of Cross River won't join southern governors to ban open grazing
44 people die of COVID-19 in Akwa Ibom – Official