8 important things to do in a new house
Pulse Nigeria shares some important tips on what to do in a new house.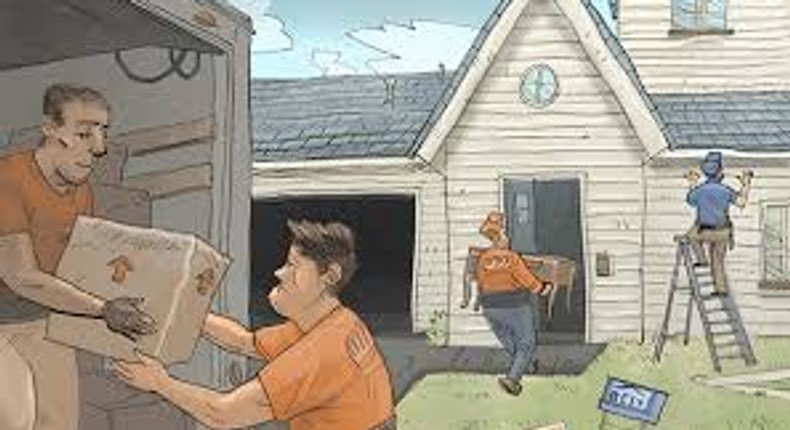 Moving into a new house can be pretty daunting.
"How do I know this?", I can hear someone ask.
Well, I know because I moved recently and it was overwhelming.
Thankfully, i learnt a few moving tips and tricks, that day.
Here are eight important things to do, as soon as you move into a new house.
1. Clean: I know no one really likes to do this, but it is an essential step, that can not be avoided. You can go around this by paying someone/ a cleaning company to clean up a few days before you move in.
2. Arrange the furniture/items: Take the heavy things out of the equation by arranging them. Keep the tables, chairs and so on, where they should be.
3. Sort your things: Moving gets overwhelming when you stress about what to do first. Eliminate this by sorting your things before you begin unpacking. Put the kitchen stuff in one corner, bedroom things in another corner, e.t.c.
4. Keep your toiletries and food with reach: Hunger pangs and quick trips to the bathroom will happen, so, make sure you are prepared.
5. Set up your bathroom: Put out the toothpaste, toothbrush, tissue, soap, towel and so on.
6. Move to your bedroom: The bedroom is next because you will need a clean, made bed, when you are ready to slump, due to exhaustion. Make sure your bed is made, and your pyjamas are laid out. The rest can wait.
7. Set up your kitchen: This part is really important, if you have children and other family members. Thus, it is essential that you have a kitchen you can work with, when you need to put out some food. Just set out the necessities, such as, fridge, stove or gas cooker, plates, cutlery, cooking utensils, pots, e.t.c. You do not have to remove everything, at once. Make sure you have a kitchen you can do stuff in, for the first few days.
Note: You do not have to do everything in one day. You can afford to take as much as you need to set up your new home.
Hope these tips help you when you find yourself surrounded by loads of boxes, suitcases and so on.
JOIN OUR PULSE COMMUNITY!
Recommended articles
2023: INEC cautions political parties against non-transparent primaries
PDP gets new secretariat in Lagos
JAMB disclaims error in its scoring system, says no plan to organise another UTME
Death toll in Kano explosion rises to 9
Oil price hits $115 a barrel — highest in seven weeks
Osinbajo bags Leadership Person of the Year Award
Deborah: Police declare suspects seen in viral video wanted
2023: Court restrains CBN, INEC from stopping Godwin Emefiele from contesting
2023: Adesina rules himself out of presidential race