Read today's newspaper headlines [Tuesday, April 21, 2015]
Find out what is making headlines all over the country from the covers of The Punch, Vanguard, The Guardian and more.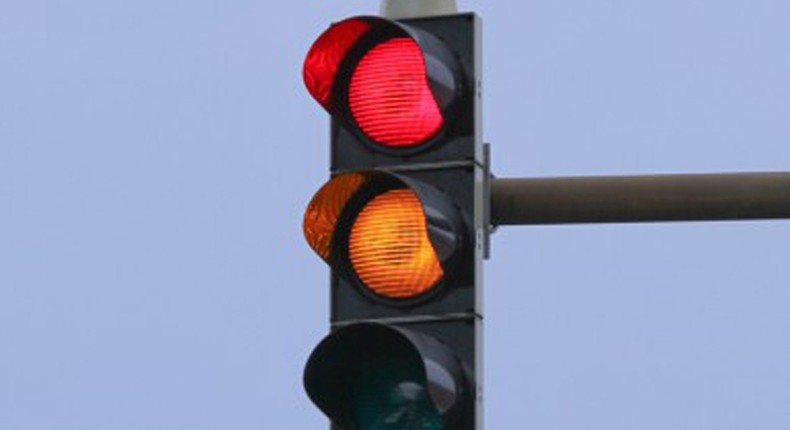 Pulse brings you front page stories from Nigeria's leading newspapers on a day-to-day basis.
For today, Tuesday, April 21, 2015:
PDP may expel party chiefs over Jonathan's defeat
Senior members of the PDP are of the opinion that some other members conspired with the All Progressives Congress (APC) to ensure Jonathan's loss. READ MORE…
Nigerians protest at MTN, MultiChoice, Shoprite offices, outlets
Nigerian groups have held protests at the offices of South African-owned businesses to express their displeasure at the ongoing xenophobic attacks in the latter country. READ MORE…
Fayose supporters lay siege to Ekiti Assembly
Supporters of Ekiti State Governor, Ayo Fayose have again invaded the State House of Assembly complex in a bid to stop impeachment plans against the governor. READ MORE…
FAAC raises panel over NNPC's unremitted $1.48bn
The Federation Account Allocation Committee on Monday night constituted a committee to find out the reasons for the delay in the Nigerian National Petroleum Corporation to make $1.48bn available to the three tiers of government.
20 killed in Taraba, Bayelsa , Rivers
Pockets of violence in Taraba, Rivers and Bayelsa states have left at least 20 people dead.
Court decides Oyedepo, stockbroker's N1.8bn suit May 27
A Federal High Court in Lagos has further reserved ruling till May 27, 2015, on the preliminary objection filed by the founder, Living Faith Church, a.k.a. Winners' Chapel, Bishop David Oyedepo, against the N1.86bn claim by a stock brokerage firm.
------------------------------------------------------------------------------
Xenophobic attacks: Protesters target South African business outfits
Protesters in Benin City, Edo State have barricaded the entrance to the headquarters of telecommunications giant, MTN in the state. READ MORE…
Impeachment: Fear grips Ekiti as schools, offices remain shut
The 19 All Progressives Congress (APC) lawmakers in the state have vowed to continue impeachment proceedings against Fayose despite a recent Supreme Court ruling affirming his victory in the June 2014 elections. READ MORE…
Jonathan, Buhari, Atiku, Ngige, others eulogize Chukwumerije
Senator Uche Chukwumerije died on Sunday, April 19, 2015, after a battle with lung cancer. READ MORE…
------------------------------------------------------------------------------
Protesters threaten South African interests in Nigeria
Groups of protesters in Nigeria have demonstrated outside the offices of South African-owned businesses in the country following a spate of xenophobic attacks in SA. READ MORE…
FG allays fears over strange ailment in Ondo
The Ondo State Commissioner for Health, Dr Dayo Adeyanju, earlier said that post-mortem results reveal that the disease is neither epidemic nor contagious.READ MORE…
-------------------------------------------------------------------------------
MDAs, banks' sharp practices delay single account
Ministries, Departments and Agencies (MDAs) are conniving with some commercial banks to stall the implementation of the Treasury Single Account (TSA) that would ensure that all receipts by MDAs, estimated at over N3trillion, are made directly to the Consolidated Revenue Fund at the Central Bank of Nigeria.
Insurers offer tonic for Buhari's infrastructure development plan
Infrastructure development, a key plank of president-elect, Muhammadu Buhari's electoral promises would be a success if his government considers insurance protection as one of the requirements for the award of contracts, analysts say.
Economy: Short term hurdles, but Nigeria's fundamentals strong – Okonjo-Iweala
Ngozi Okonjo-Iweala, minister of finance and co-ordinating minister for the economy told a press conference weekend, in Washington that President Jonathan's administration is leaving the Nigerian economy on a path of sustainability, having built structures and institutions to deliver long-term gains.
JOIN OUR PULSE COMMUNITY!
Recommended articles
Lagos Govt impounds 150 commercial motorcycles, arrests 10 for flouting ban
PSC extends closure of police recruitment portal by 1 month
NDLEA arrests 2 freight agents for concealing drug in cereal packs
Kwara South stakeholders protest exclusion from APC campaign council
Adeboye in Jos preaches unity among Christians
FRSC confirms 4 dead, 10 injured in auto crash in Bida
Civil Defence licenses 1,200 private security outfits, de-registers 100
Labour Party commends Nigerians over donation to Obi's campaign
100m poor Nigerians will have access to free medical services - Obi
Get our Top Stories delivered to your inbox