Japanese automaker unveils craziest concept car yet! [PHOTO]
Nissan's new concept car has been tagged "one of the most interesting cars."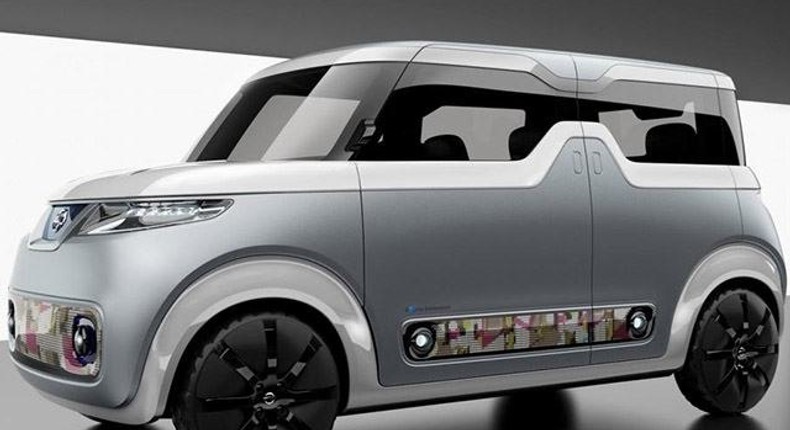 Nissan has a new concept car and it is mind blowing.
It is called the Nissan Teatro For Dayz concept.
The idea for this car comes from the generation we live in today.
Nissan's Product Planning General Manager, Hidemi Sasaki, calls this generation the "share natives," because of the "excitement that comes from using things to connect with friends and share enjoyment."
The Japanese automaker's interpretation is a digital cube with four wheels.
Teatro For Dayz has everything including the seats, dashboard, headrests covered in display screens.
These screens provide useful and adjustable information, such as speed gauges and navigation systems for the driver when the car is being driven.
Social media applications can also be displayed on the screen.
Teatro for Dayz concept will debut at debut at the 44th annual Tokyo Motor Show on October 30th.
Would you drive or buy one of these?
Let us know by taking the poll below.
Check out this concept car in the gallery above.
JOIN OUR PULSE COMMUNITY!
Recommended articles
NUT will support dismissal of 233 Kaduna teachers if allegation against them is true
Gbajabiamila cautions Nigerians against fake news
PDP leaders hold closed-door meeting with Orji Kalu 12 days after Tinubu visited him
NCS releases names and photos of fleeing inmates after Jos jailbreak
IGP says less than 10% of police officers have befitting barracks accommodation
Buhari mourns former Senate President, Joseph Wayas
Obasanjo reacts to death of former Senate President Wayas
Federal High Court to begin Christmas vacation on Dec 20
IGP says only 10% of 350,000 police officers have proper accommodation