Once again, this nation is ready for locally manufactured vehicles!
Here are three great reasons that prove that this country is ready to embrace Made-in-Nigeria cars, once more.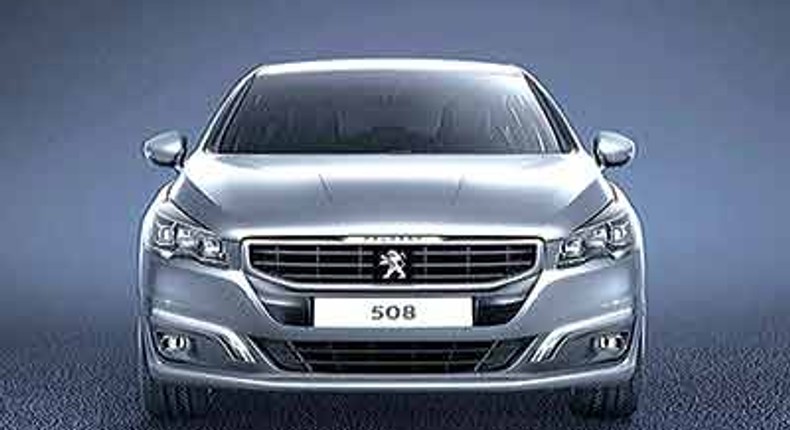 Years ago, this country had Made-in-Nigeria cars, thanks to six local automotive assembly plants including
Under the leadership of General Yakubu Gowon, the Kaduna assembly plant was commissioned and production began on March 2, 1975.
Initially, 60,000 Made-in-Nigeria cars were produced annually, this eventually increased to 90,000 cars in the 1980s, with a 37% input from local suppliers.
Peugeot models ruled Nigerian roads until the 2000s.
In the second millennium, importation of foreign cars, popularly known as tokunbos, increased.
Slowly, but surely, used Mercedes Benz 300's (popularly known as V-Boot), Madza 626's, more became the order of the day, leaving no room for PAN.
With a non-existent local auto manufacturing industry, Nigeria became Africa's biggest market for tokunbos.
These imported cars reigned supreme, with a $3.4 billion profit in 2012, until a few years ago.
This is probably because we are finally ready for locally manufactured cars, once again.
Here are three ways Nigerians are paving the way for these vehicles.
In October, 2013, this country made the first step towards embracing Made-in-Nigeria cars. In a bid to halt the reign of tokunbos and encourage the manufacture of locally produced vehicles, the Federal Government launched the National Automotive Policy. The government also increased the tariff for foreign vehicles, the tariff regime went from 35 percent to 70 percent. This policy became effective from July, 2014.
Growth in local automotive industry:
With a favorable auto policy in place, car makers began to show interest in Nigeria. Nissan established a car assembly plant and completed its first Made-in-Nigeria car in 2014. A black Nissan Patrol, Almera, and NP300 were manufactured in the company's Lagos assembly plant. In no time, other foreign manufacturers followed suit. By September, 2015, Honda, the world's eighth largest automobile maker, announced plans to produce Made-in-Nigeria cars in a factory, that was formerly used to make motorcycles. Honda also intends to produce 1,000 Accord sedans, per annum. After a 25-year absence, Volkswagen is also set to resume production in Nigeria. The list of foreign auto manufacturers interested in Nigeria includes Toyota, the world's largest car manufacturer. In order to develop a local assembly plant, Toyota has teamed up with Elizade, its lead local distributor. U.S. auto manufacturer, Ford, is set to start assembly of Ranger pickups in Nigeria. Others include Mercedes Benz, Kewalram Chanrai Group, and Mitsubishi Motors. PAN is also set to make a comeback with the recent unveiling of it's 'Made-In-Nigeria' cars and a three-phased plan to resume vehicle assembly in Nigeria. Locally, Innoson Vehicle Manufacturing Company Limited is making a name for itself. Founded by Nigerian industrialist, Chief Innocent Chukwuma, this auto company is already assembling Made-in-Nigeria cars from it's Nnewi plant in Anambra State.
Nigeria reportedly has a total of 45 plants either in the works or in production.
Patronage from Nigerians:
In February, 2016, Ben Bruce made the news for purchasing a Made-in-Nigeria car. The controversial politician showed evidence of this purchase on social media. Bruce's purchase sparked a conservation on the need for more patronage, which resulted in a new Bill. If passed, this Bill for an Act to amend the Public Procurement Act to provide for and adopt Local Content Policy and timely completion of procurement processes will force Ministries, Agencies and Departments (MDAs) to buy Made-in-Nigeria cars. The Senate president, Bukola Saraki, and Senator Ben Bruce have shown their support for this bill.
While these three points prove that citizens of this country are in favor of Made-in-Nigeria cars, there are still some issues to be handled.
The Managing Director of Mercedes-Benz center, Benson Uwatse, has voiced his issues with Nigeria's auto industry.
According to him, the local automotive industry faces three challenges; lack of skills, an ineffective auto policy and a lack of infrastructure.
Ogbonnaya Onu, the Minister of Science and Technology, also has issues with the country's auto industry. Dr. Onu says the absence of research and development has prevented Nigeria from competing with auto companies from other companies.
However, he has pledged to use only made-in-Nigeria vehicles, stating Innoson Motors and PAN Nigeria as his preferred companies.
Despite all of these issues, the Federal Government has promised to increase the number of vehicles assembled in Nigeria.
A new goal has been set, which is to raise the number of locally assembled cars to 80% by 2023, that is 500,000 vehicles per year over the next five years.
The KPMG 2015 global Automotive Summary Survey has also predicted a productive 2016 for Nigeria's automobile industry.
With all the above it is safe to say that this nation is ready to accept Made-in-Nigeria cars, again.
Check out locally manufactured Peugeot cars in the gallery.
JOIN OUR PULSE COMMUNITY!
Recommended articles
Joe Igbokwe drops hint of Wike's visit to Tinubu in France
Sanwo-Olu increases BRT fares by N100
Military recovers 3.8m litres of crude oil, arrests 26 thieves
Onitsha port will generate over N23 billion in 30 years - Saraki
NEMA receives 98 stranded Nigerians from Niger Republic
Corruption: EFCC expresses worry over declining number of whistleblowers
INEC vows to prosecute anyone involved in multiple PVC registrations
Trial of suspected invaders of retired Justice Odili's home suffers setback
Anambra confirms 1 positive case of monkeypox – Commissioner