Real estate firm unveils 'The Paradise Estate' in Abuja
In it's quest to become the best real estate development firm in Nigeria, Lekki Garden has unveiled its second residential estate in Abuja.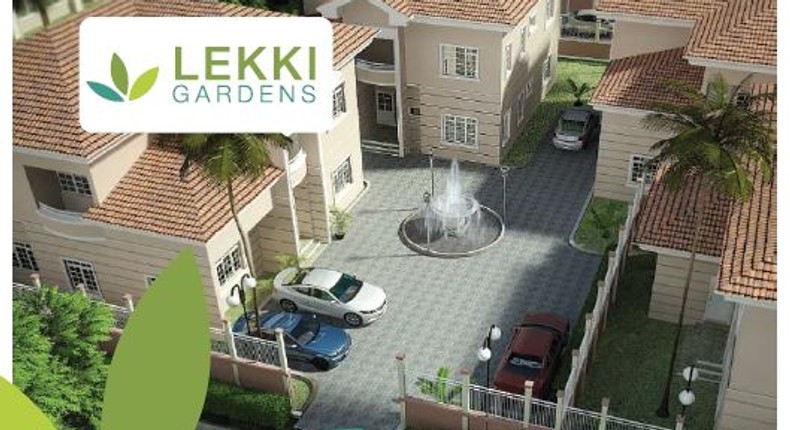 Lekki Gardens has a new place called 'The Paradise Estate', this time in Abuja.
The new estate is located in the Life Camp neighbourhood of Gwarinpa, with access to major parts of the City through the Central Business District (CBD), which is only few minutes away.
The Paradise Estate has a 2-bedroom apartment worth N13.5 million, while a 4-bedroom semi-detached house would go for N22.5 million with substantial discount for units purchased on or before August 11, 2015.
Other house types include 5- bedroom semi-detached houses at N28.5 million, 5-bedroom maisonette at N29 million and 6 bedroom massionette at N36.5 million.
The Paradise Estate boasts of state-of-the-art amenities and facilities that include children's playground, cycling trail, green area and well-manicured gardens, clubhouse and a fully automated gate.
According to Christy Amida, Chief Operating Officer, Lekki Gardens, the estate "is a new lifestyle community conceived to provide Abuja's growing upwardly mobile middle class the rare privilege of owning choice homes at extremely low prices just like we have done in Lagos and Port Harcourt."
She went on to say that this new estate is as a result of the demand on the firm's debut project, Games Paradise, launched in May 2015 and sold out in barely one month.
The reception we received in Abuja was overwhelming and this informed our decision to launch the Paradise, Life Camp," she added.
With this new addition, the real estate firm is well on it's way to hitting it's target- at least 100,000 housing units in the next two to three years, and 1 million housing units by 2023.
Lekki Gardens is currently a force to be reckoned with in Nigeria as it boasts of a total of 48 projects, 16,800 housing offerings, 9,000 houses sold and 5,000 delivered in 4 strategic areas of the country – Abuja, Lagos, Ogun, and Rivers.
JOIN OUR PULSE COMMUNITY!
Recommended articles
APGA national chairman dismisses claims of factions in the party
APC brings forward date for presidential primary, others
EFCC arrests ex-MD of NDDC, Ekere over alleged N47bn fraud
New NYSC D-G assumes office, promises to sustain founding fathers' vision
APC Governorship aspirant in Plateau dumps party
Thugs disrupt factional SDP meeting in Kwara
Appeal Court president inaugurates electoral judicial manual committee
2023: Adopt Jonathan as APC consensus candidate – Group tells APC
Buhari to decide fate of Ngige, Sylva, others who shelved political ambition