Cute dog helps sell houses in Australia! [PHOTO]
Can you believe an Australian real estate agent has been using an adorable dog to sell her properties? Well, it is true.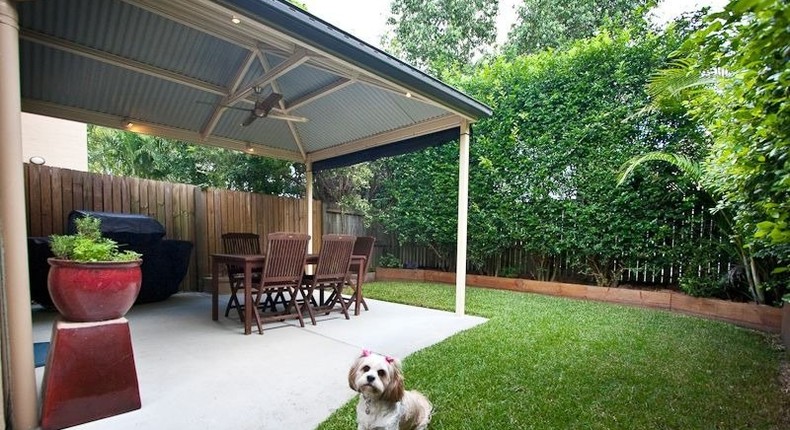 Real estate agents have it really hard, especially when the house is expensive and the economy is bad.
Knowing this, a lot resort to emotional tactics, such as helping the prospective client imagine themselves in that house, or in this case, using a dog.
An Australian real estate agent,
Marshable reports that Ashley started using Tiffany as a model in pictures of her properties two years ago.
"I found it very hard to work out which properties were pet-friendly, or weren't. I thought, wouldn't it make it easier for buyers if I could put in my properties that are pet-friendly," she said.
"Sellers are ringing up and saying, we've seen your photos with , can we get you to sell our house with her in it. It's kinda snowballed ... we even get buyers asking us if has been in other listings,"Ashley said.
Since then, the real estate agent and her dog have become very popular.
"I now have her at the open homes to greet the buyers as well.
Rather than people turning up and taking down names and numbers, making it a very clinical deal, it's a real icebreaker to have the dog and makes buyers receptive to us," she said.
Ashley is currently getting "nearly double" of the amount of page views on properties that Tiffany has appeared on.
I think this is a great idea and I salute her for being so creative.
JOIN OUR PULSE COMMUNITY!
Recommended articles
NPC takes delivery of 100,000 digital devices for 2023 Census
Katsina terrorists kill 41 vigilante members in an ambush
Abiodun suspends political campaign over currency crisis, fuel scarcity
I'd reclaim my mandate in Appeal Court - Adeleke expresses confidence
Sanusi doubles down on allegation against Ortom over Nasarawa bombing
PoS surcharge: Operators allege bank officials sell cash to them
Chaos in Ibadan as residents protest over naira and fuel crisis
Buhari begs Nigerians to give him 7 days to resolve new notes crisis
What is a run-off election and how is it conducted?