Unlucky man crashes £1 million supercar seconds after paying for it [VIDEO]
A few minutes paying £1 million for his new LaFerrari, this man crashed into a row of parked cars.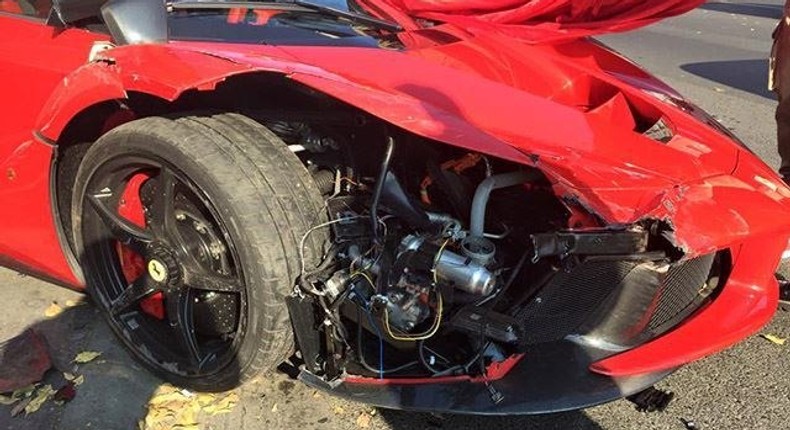 Over the weekend, a man walked into a Ferrari dealership in the Hungarian capital.
He paid £1 million for a LaFerrari.
A few minutes later, he crashed into three parked cars before coming to a stop.
Thankfully, no one was hurt.
Watch to see how the supercar ended up all smashed.
JOIN OUR PULSE COMMUNITY!
Recommended articles
FG assures Itunnu's family of justice, as remains buried in Ibadan
Nigerian ports operation to go digital by 2025 – NPA
ISWAP attack injures 6-month-old baby in Maiduguri
FAAN denies attack on airport after multiple explosions in Maiduguri
Over 80 Civil Organisations hail Buhari's plans to end subsidy regime
Gbajabiamila inaugurates 1.6km link road in Ikorodu
Onaiyekan says Nigeria may split before 2023
Nigeria-Britain Association's annual lecture highlights critical role of Nigeria's Diaspora in socio-economic development
COVID: NCDC announces 197 infections, 2 deaths as Omicron variant hits 38 countries