Automaker celebrates 100th birthday by unveiling Vision Next 100 Concept [VIDEO]
BMW has unveiled an ultra-futuristic self-driving car with two driving modes, Boost and Ease.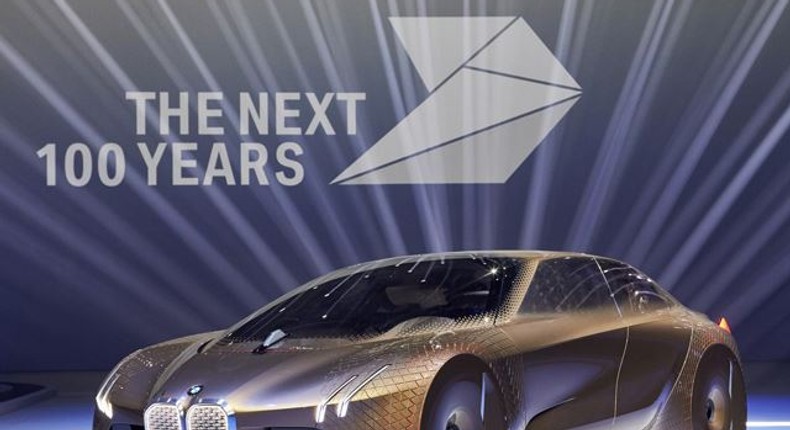 The carmaker kicked off it's centenary celebrations with a campaign entitled 'The Next 100 Years'.
As part of its celebrations, BMW unveiled the
This concept car can be described as a luxurious, self-driving, emissions free, sports car, which features a futuristic design and  speaker-looking wheels.
BMW describes it as "the future of travel."
This concept car gives drivers the opportunity to choose with two modes- Ease Mode and Boost Mode.
Ease Mode makes the users, the "Ultimate Driver", customising the car according to their preferences, while Boost turns the vehicle into a self-driving car.
All of this can be done by touching the BMW logo in the middle of the car's steering wheel.
Features include a "Companion," an intelligent digital partner that connects the driver and car,  Head-Up Display on the windscreen, an analogue display system, more.
Check it out in the video above.
JOIN OUR PULSE COMMUNITY!
Recommended articles
We're still owing 10,000 retirees N10bn pension outstanding- Lagos govt
INEC monitors security situation ahead Osun guber poll – Chairman
Soludo seeks foreign assistance for Anambra development
Osinbajo leaves for Accra ahead of ECOWAS summit
Labour Party gets new governorship candidate in Enugu
Ondo church kept kidnapped kids in basement for over 6 months - Group
2023 presidency: Ohanaeze president mourns injustice against Igbos
The wrath of God will befall anybody who blasphemes Jesus - Adeboye
Police rescue abducted kids in underground of Ondo church; pastor arrested