Expert attributes high rate to weak mortgage system
The Chairman of the Town Planning Consultants Association of Nigeria, Joseph Akande, says Nigeria's weak mortgage system is responsible for the high rate of abandoned buildings.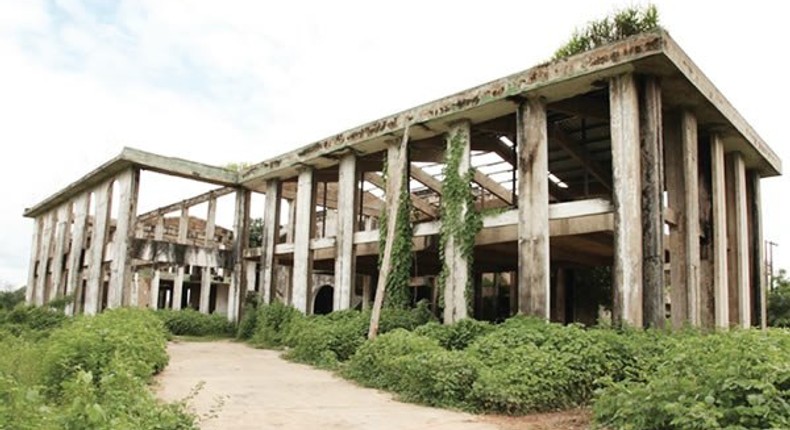 Joseph Akande has a reason for the high rate of abandoned buildings in Nigeria.
In an interview with the
According to him, people only abandon their buildings for two reasons, because they lack funds and because they know they can get away with it.
Akande urged the Federal Government to take preventive measures against this, adding that taking the necessary actions against abandoned buildings would reduce the housing shortage in Nigeria.
"Traditionally, Nigerians are not acquainted with stage by stage mode of construction due to lack of credit facilities and viable mortgage system to assist with the construction costs.
That is why some developers, private individuals and organisations can spend years to construct a single structure.
But if a building is abandoned for more than three years, I think it is preferable the government does the needful by confiscating such structure.
The government can convert it to a meaningful project that will add value to the economy," he said.
JOIN OUR PULSE COMMUNITY!
Recommended articles
APGA national chairman dismisses claims of factions in the party
APC brings forward date for presidential primary, others
EFCC arrests ex-MD of NDDC, Ekere over alleged N47bn fraud
New NYSC D-G assumes office, promises to sustain founding fathers' vision
APC Governorship aspirant in Plateau dumps party
Thugs disrupt factional SDP meeting in Kwara
Appeal Court president inaugurates electoral judicial manual committee
2023: Adopt Jonathan as APC consensus candidate – Group tells APC
Buhari to decide fate of Ngige, Sylva, others who shelved political ambition