The MET Gala is arguably the most important event of the year in the fashion calendar. This years theme is the first to branch into religion with its Vatician-approved exhibit Heavenly Bodies: Fashion and the Catholic Imagination. As fashion and Catholicism converge on the steps of the MET, we take a look at the best-dressed of the night.
With every new theme comes new and unexpected fashion that breaks out of the mold. This is the moment that haute couture and the more avant-garde pieces of fashion get their chance in the spotlight
With a star-studded cast led by the queen of the MET, Rihanna, here's how the world's biggest names tried to channel the divine.
Rihanna
If the fashion industry were a church then Rihanna would certainly be its head. The Bajan superstar who is know for always executing the MET gala theme to perfection did not disappoint this year in a custom Maison Martin Margiela by John Galliano creation.
Dressed as a more fashionable version of the , Rihanna's 2018 Met Gala ensemble wows with its pearls and crystals and papal mitre. The pearl-embellished gown also featured a matching robe and headpiece.
Cardi B
If you thought Cardi B's run was over, think again. It seems that Cardi is just getting started. For a MET first-timer, Cardi B nailed the theme in this embellished Moschino creation complete with over-the-top headpiece.
Cardi, who is in her third trimester, clothed her growing bump in a fabulous jewel-encrusted gown as she appeared on the gold carpet with Moschino's creative director, Jeremy Scott.
Sarah Jessica Parker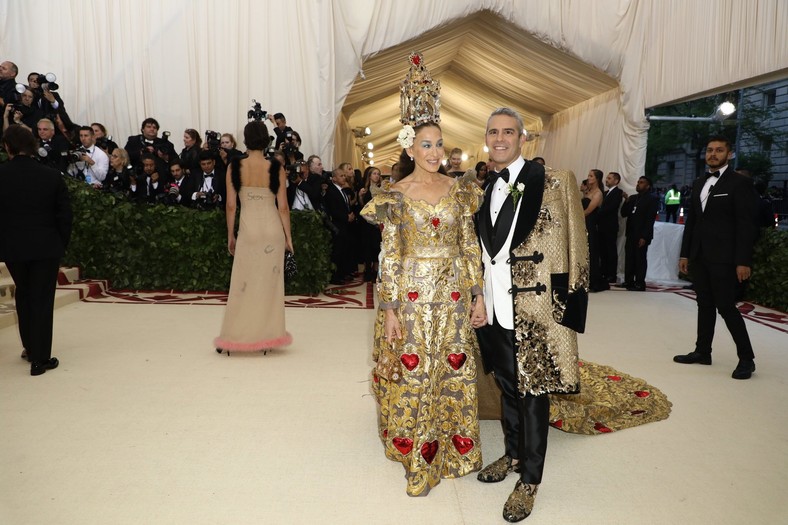 Always one to stick to the theme, Sarah Jessica Parker arrived on the carpet with her friend, Bravo's Andy Cohen. The actress shone in a metallic three-quarter-length-sleeve Dolce & Gabbana gown with long train that features gold embroidery throughout with red heart accents.
What really stole the show however, was Parker's pièce de résistance, a towering headpiece that she said was a nativity scene to scale, which directly honoured the theme, "Heavenly Bodies: Fashion and the Catholic Imagination."
Lily Collins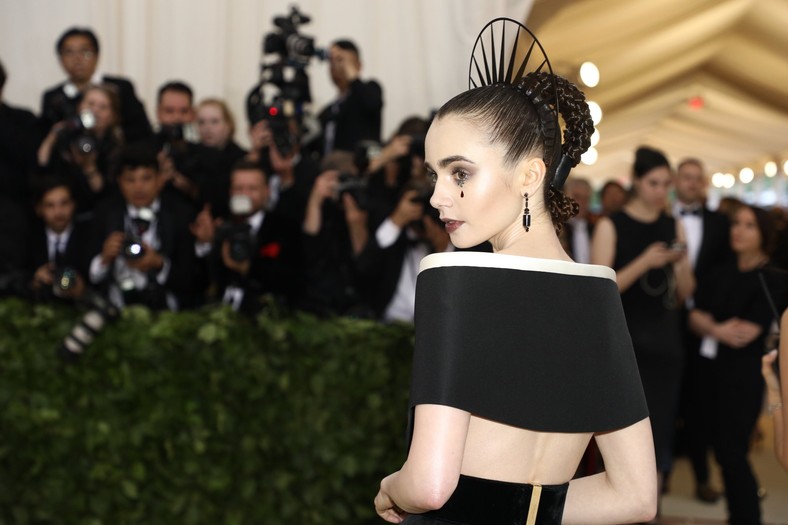 Lily Collins, a MET regular, turned up in a look that seemed inspired by a traditional nun though interpreted rather un-traditionally. Her Givenchy gown, a black mini with a sheer overlay was rather revealing considering the conservative theme.
In addition, she wore a halo of a crown that was made of a metallic black metal and was placed on top of her hair which was pulled back into a slick bun.
Showing that the little details do matter, Lily had, draped elegantly from her wrist, a thin silver chain with a cross at the end, as she looked as though she was headed into confession or prayer.
Zendaya
Zendaya did not come to play this year and her interesting interpretation of the the theme led the singer and actress to grace the gold carpet dressed as none other than Saint Joan of Arc: one of Catholicism's most famed icons.
Her custom metallic Versace gown features an armoured neck and shoulder piece, sparkling chain-mail, a spiked belt, and a modest train. Zendaya also adopted a cropped wig in the style of The Maid of Orléans' famous bob.
Chadwick Boseman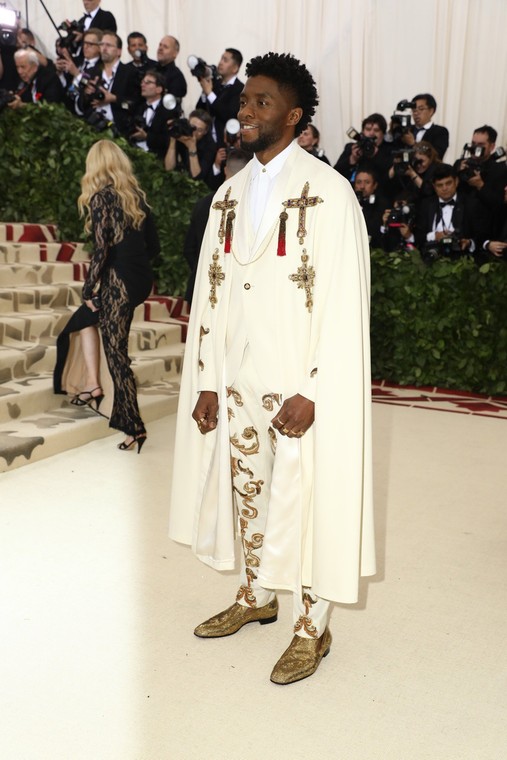 Chadwick Boseman was arguably the best-dressed man of the night. Wearing a custom Versace outfit, Chadwick stuck closely to the theme and his costume was decorated with ornate golden crosses. He wore an intricately embellished ivory cape over a matching three-piece suit, finishing the look with glittering gold shoes.
Boseman was one of only a few men to really dazzle on the night and deservedly takes his place on the best-dressed list.