This is secretly the best move for toning your inner thighs
Bonus: It requires no machine, no weights, and no weird positions.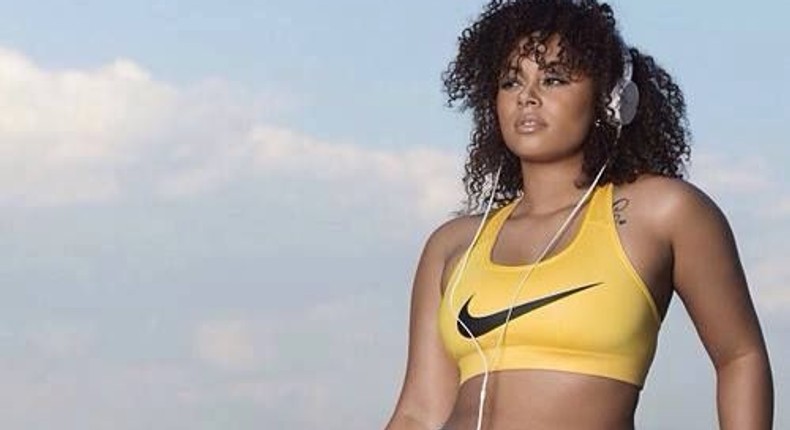 You've probably figured out by now that your inner thighs are not the easiest body part to tone.
Unlike other muscle groups, like your shoulders, glutes, or abs, you can't exactly isolate the area without other larger, stronger muscles taking over. And because it's a spot that most of us ladies store fat, you may not see change as quickly as you would like.
As such, the quest for toned upper legs has brought forth a ton of creative and, in some cases, over-the-top moves that have you in weird positions lifting your legs every which way. But one of the all-time best moves to score taut inner thighs is actually a simple one you may be doing already: walking lunges.
The walking lunge is clutch for several reasons: It's essentially the same fundamental movement pattern as running, only emphasized, which makes it an incredible drill for building range of motion. It also sculpts your butt and every other muscle in your legs, including your quads, hamstrings, calves—and, yes, secretly, your inner thighs.
"The main muscle in your inner thighs is the third most powerful hip extensor, behind your hamstrings and glutes," says Mike Boyle, founder of Mike Boyle Strength & Conditioning in Massachusetts. "Because the walking lunge requires constant hip extension and switching your body weight from one leg to the other, both the major thigh muscles and the smaller ones attached to it kick in to help stabilize your legs."
To be totally clear, if your goal is to shrink the size of your inner thighs, you can't spot-train to make fat vanish; you have to lose body fat all over. But performing walking lunges—Boyle recommends adding three sets of 20 reps (10 per side) to every workout—will strengthen the muscles there to help firm up the area, making your thighs appear a bit trimmer.
Looks aside, stronger inner thighs support healthy hip mechanics and a stable core. So screw the #ThighGap...#ThighPower is where it's at.
JOIN OUR PULSE COMMUNITY!
Recommended articles
'Does my boyfriend love me?' I asked ChatGPT and it offered helpful advice
ICYMI: What went down at Ori Bloom's 'Black Hair Joy' event
A brief history of how the Hausas were conquered by the Fulanis
Probiotics: The key to a healthy gut and improved male well-being
Unlock your brain's potential with the right supplements
7 reasons women don't get wet even when aroused
6 important medical tests all women need and the right time for them
Ayra Starr is the Sub-Saharan spokesperson for international makeup brand, Maybelline
Limited Time Offer: Save 20% on every 500SQM at the Meadows by PropertyMart in Ibeju-Lekki
4 African countries are responsible for 70% of the chocolate in the world
2023 World Oral Health Day: Colgate partners NYSC for nationwide community outreach
Fashion and Style Trends in Nigeria: A cultural melting pot
Manchester United identify Portuguese goal-machine Goncalo Ramosas Osimhen alternative
Giannis Antetokounmpo outshines Jordan Nwora as Bucks set record against Pacers
NPFL Review: Rangers continue to flirt with relegation, 3SC vs Plateau produce another classic
Arsenal reach first Champions League semi-final in 9 years with victory over Bayern