What you need to avoid if you want answered prayers
Here is what to do when you want effective prayers.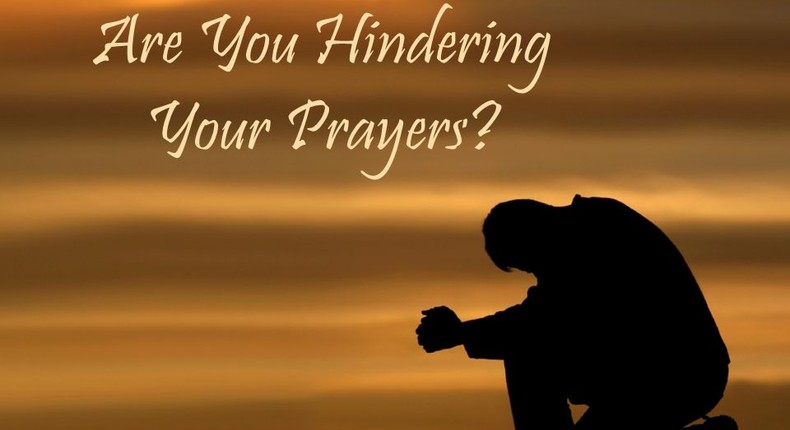 Most Christians can relate to feeling like your answers are not being answered.
Have faith
James 1:6 says, "But he must ask in faith, without doubting, because he who doubts is like a wave of the sea, blown and tossed by the wind."
Verse 7 adds, "That man should not expect to receive anything from the Lord." This last verse explains why you might be having unanswered prayers.
Recognise and appreciate who you are talking to
A lot of us are guilty of approaching God with arrogance like He is our ATM and all we have to do is put in our cards (prayers) and He supplies.
It's really important that we not only recognize and appreciate exactly who we are talking to but that we are humbled by the fact that Jesus came to die so the veil could be torn (Matthew 27:51). Thanks to His sacrifice, we can now approach God's throne boldly (Hebrews 4:16).
Understanding and being appreciative of this gift changes how you approach God. Now, every prayer is an act of worship (Matthew 6:9).
Be honest
In Matthew, Jesus offers us the dos and don't of praying. In Verse 5, He says, "And when you pray, do not be like the hypocrites. For they love to pray standing in the synagogues and on the street corners to be seen by men. Truly I tell you, they already have their reward."
He continues in verses 7–8 adding, "And when you pray, do not keep on babbling like pagans, for they think they will be heard because of their many words. Do not be like them, for your Father knows what you need before you ask him."
Praying is simply a loving conversation between a father and his children. He knows exactly what you need before you ask. So, just come as you are in a simple, straightforward manner.
Submit
When you understand exactly who God is, you don't just approach Him arrogantly, you offer submissive prayers. You do this because you know He knows you better and knows exactly what you need. So, you pray but you also submit your desires to His will. Letting Him know that you prefer His will way above your limited one. Praying like this totally changes you, your relationship with Him and increases your chances of having answered prayers.
In general, it is important to remember that God loves you, He always hears you, He is very generous and He wants the best for you.
Hold on to this knowledge, trusting that He always answers even when it does not look like it.
JOIN OUR PULSE COMMUNITY!
Recommended articles
7 incredible health benefits of bitter kola
5 most fashionable plus-size celebs in Nigeria
See the forest in Ondo where masquerades are forbidden
Blow by blow of how Hypo made an all - white impression at the AMVCA 2023
3 foods believed to have spiritual significance
You should visit 5 of Africa's most popular and historic markets
The scary and toxic side of applying sunscreen every day
YAPPI: Opportunity for youth empowerment through animation, post-production industry
How music can transform a bland s*xual experience into an enjoyable one
Original name of Africa and how it got its current name
3 mistakes to avoid when cooking fried rice
How unmarried people in Nigeria will be affected by fuel subsidy removal