Ways to get closer to achieving your goals
Do your goals reflect the vision and values you hold for your future? Are you excited about them, or did you make them to please someone else? When goals are relevant and meaningful to you, they can provide meaning, direction, and an indication of progress. Below are approaches to goal setting that can help you get closer to achieving set goals.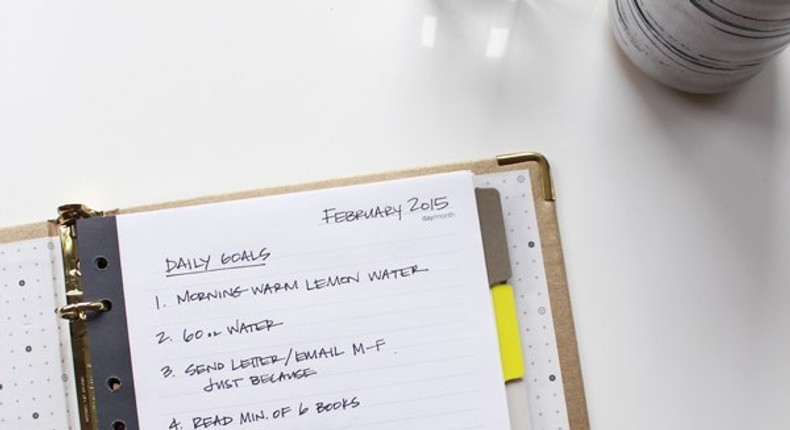 This is something many people don't consider, so they end up setting impossible goals. Set a plan that you can achieve comfortably, not too little or too much. Challenge yourself to go past your comfort zone but not to the degree that you'll feel overwhelmed just thinking about your goal.
Close your eyes and see yourself doing something like eating a vegetable every afternoon for weight loss. Make your goals specify precisely what you want to achieve and how.
When setting goals, include components that you can track, like the frequency and duration of your walks or the amount of weight you're losing. Measurable goals are a significant marker of progress.
This is an essential component of goal setting. Your goal should be meaningful to you, not your friend or relative. Even if you want to achieve something because someone else wants you to, the lasting change comes when you identify personal reasons for doing it. When you connect your goals to your vision or values, you'll be motivated to take action.
When setting goals, set a realistic deadline. Then, when you have an endpoint, you'll be able to pause and reflect on how far you've come and change course if necessary. People often move on to the next goal without evaluating their progress.
Here are some steps you should work through to increase your chances of achieving your goals.
1. Set aside time to understand your goal
Don't move forward until you can answer these questions:
In what way does my goal align with my values?
How does my goal get me closer to achieving the future I want?
How does my goal excite me?
2. After you have identified your goal, break it into daily or weekly tasks
If you are starting to feel overwhelmed by your goal, try breaking it down into achievable daily or weekly tasks. This method is very effective in achieving long-term goals.
3. Share your goal with a trusted person
Most people get mocked for sharing their goals, but sharing your aspirations with someone can create motivation, stronger relationships, and accountability. In addition, you can find a role model who practices the goal you want to achieve.
Oluwatimilehin Ademosu is a passionate content writer and copywriter.
Pulse Contributors is an initiative to highlight diverse journalistic voices. Pulse Contributors do not represent the company Pulse and contribute on their own behalf.
JOIN OUR PULSE COMMUNITY!
Recommended articles
'Adulting' should be a course in universities
Signs you need to change your underwear
Foods that weaken your Immune system
How to help your child deal with social anxiety
Everything you need to know about breast milk color
If you can dream it, Tweet it - The power of manifesting your future
The best pictures on Instagram this week
Pulse First Love: 'I remember her as the ex with bad breath'
5 reasons you should take more oranges