My boyfriend doesn't like it when I visit him; what does this mean?
I only go on weekends and usually stay from Friday to Saturday, occasionally extending it to Monday. Is there something wrong with this?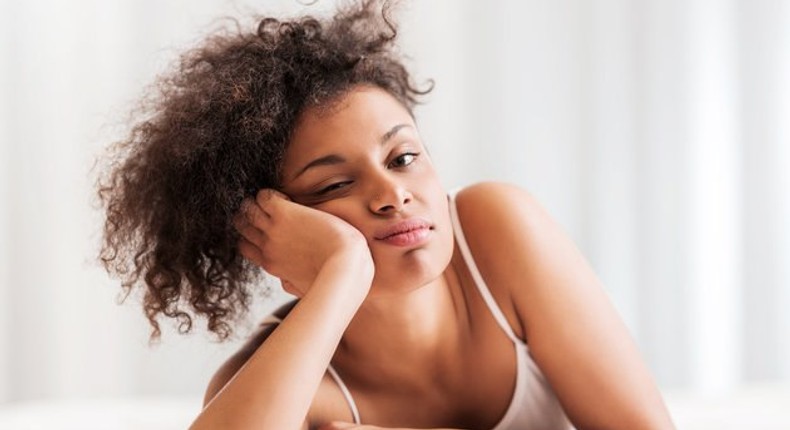 My boyfriend and I have been dating for 7 months now. At the early stage of the relationship, everything was going on nice and smooth, until recently, like two months now, he is always complaining that I come to his place a lot, but I only go on weekends.
I stay like Friday to Saturday, sometimes I extend it to Monday. Is there something wrong with it? Because of his attitude, I was forced to check his phone, and what I saw baffled me. Earlier he said a girl has a crush on him, I even joked about it, I never knew they would be seeing themselves. In the chats, I saw that they see themselves very well, even to the extent the girl comes over to his place to see him.
That was when it all became clear to me, all the time he has been complaining of me coming to his place. The one he said that hurt me was that I was choking him, and that he needed his freedom.
I felt like crying. I later told him I checked his phone, and he queried me. I apologized and told him his attitude and constant complains led me to checking his phone. I even told him that I know guys cheat a lot, and I wasn't saying he shouldn't, but he shouldn't give me attitude because of it.
He said if I continue to think that way, it's not gonna help me. When I was talking, I knew he was just trying to cover up. I later went back to check their chats and I discovered everything has been deleted.
I love him, but I don't wanna feel pains of heartbreak. What should I do?____________
Trying to avoid the pains of a heartbreak? Leave him.
I really do not like bearing this type of news to people but really, it is the obvious logical thing to do.
Here is someone who is remorseless about his cheating. There really is nothing else any self-respecting woman would do than dump him and channel their energy into more productive things.
Yes, you love him but love isn't really much in the grand scheme of things. All the feelings you have for him should not count for much if this is how badly he is going to be treating you.
I need to also mention that you do not owe him anything close to an apology. You deserve someone who matches your level of commitment, not some guy who makes you look like a fool for loving him.
If you really do not want to be hurt more than what you have already experienced with this guy, please  leave already.______________
Do you want to talk about your love life, marriage or family issues?
Do you have burning questions that you would love to get answers to?
So, why not send that mail today and let's talk about it?
A problem shared is a problem half-solved!
JOIN OUR PULSE COMMUNITY!
Recommended articles
5 benefits of using tomato juice as facial scrub
How dangerous are blue balls?
Enjoy sweet chills with the new Domino's Sweet Chilli Chicken Pizza
5 quick and healthy breakfast ideas for a busy morning
3 home remedies for tooth decay and cavities
5 lonely but relatable adult activities
African deities: Who is goddess Oya?
Pawpaw: The health benefits of this fruit will blow your mind
20 lucky kids rewarded with N4m in UBA Kiddies and Teens Draw